The Caribbean's Best Beach Bars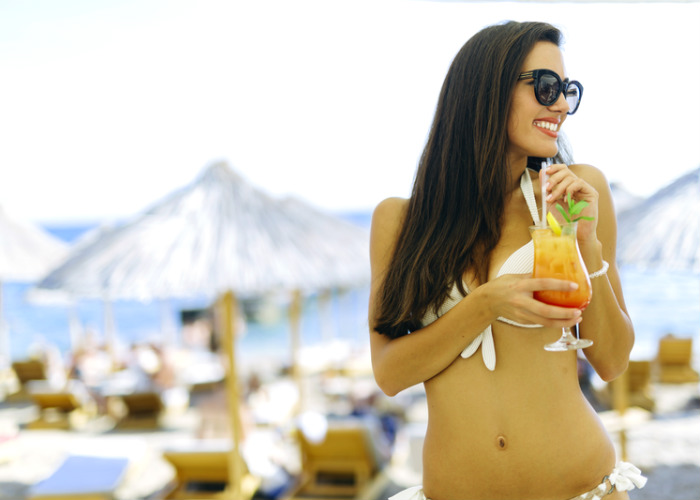 The Caribbean's Best Beach Bars
Whose idea of a carefree yacht charter getaway doesn't include soaking up the sun and enjoying spectacular sea views while sipping on a tropical cocktail? At these Caribbean beach bars, you'll experience just that. So go on and leave your worries behind at one these amazing beach bars in the Caribbean where you can put your toes in the sand and relax with a cocktail in hand.
Chartering a yacht in the BVI's? You'll have your pick of enticing watering holes to visit. Jost Van Dyke, has one of the best beach bars around, known as the Soggy Dollar Bar. Boats surround the shores and waters here to enjoy this area of the BVI's. With beach chairs all lined up along the shore, you can choose to sit back and relax, or wade around in the waters. This area is constantly packed with people and good times. It's always a party at the Soggy Dollar Bar. Known for its signature drink, "Semper Fi" which is dark rum, mixed with pineapple juice, orange juice, and cream of coconut. Yum!
Again in the BVI's, a very popular place to go is Foxy's beach bar. Foxy's is always having a party, no matter what the day is. With a strong atmosphere, loud music, and amazing drinks, Foxy's is the place to be. This hangout has attracted many famous celebrities and people from all over the world. People love heading to Foxy's for a night out, whether famous or local, Foxy's is the place to hang out. Their signature drink is the Dread Fox which is a mix of firewater rum, sour mix, and cranberry juice.
Get ready for more entertainment and excitement in St. Thomas. Head over to Iggies Beach Bar and Grill to experience the best atmosphere in the area. Every day, this bar has live music and performers. From musicians, to firewalkers, and even limbo dancers and stilt walkers, this bar has all the best entertainment. Get excited as you watch these performers and relax with a nice drink. You can even head to the outside of the bar and play beach volleyball, lounge on the sand, or even go surfing. Their signature drink is Iggies VooDoo Juice, which is too good to pass up. Head on over to St. Thomas on your next USVI yacht charter and check it out!
Known for being the longest bar in the Caribbean, the Infiniti bar located in Turks & Caicos will leave you absolutely speechless. Decorated with blue and gold glass mosaic tiles, this beautiful bar will never leave you without a place to sit. It stretches 90 feet across the beach and is one of the most beautiful bars you will come across. Enjoy the amazing view of the infinite ocean as you enjoy a drink at the infinity bar. Their signature drink is of course, the Infiniti Martini, loaded with hpnotiq, Malibu rum and pineapple juice for that sweet flavor.
Sunset Bar & Grille in St. Maarten is one experience you do not want to miss during any Caribbean yacht charter holiday. This is the most popular beach bar in St. Maarten and there is a very unique reason as to why. Yes, the beach and drinks are great, but what makes this beach bar unique is what is flying up above. The beach is separated by a fence, from the runway of an airport, so as these aircrafts fly into the airport, they go right above the beach-goers heads! It's quite an experience and you don't want to miss it! Grab a drink at the bar, lounge in the sand, and look out for those planes flying up above! Don't forget your camera!
While on a Bahamas yacht charter vacation you must check out Nipper's. Nipper's is a beach bar that is filled with those island party vibes! Every Sunday crowds flock to Nippers to enjoy the pig roast and live music. Stay here all night and watch the sunset as you lounge on the beach with a special Nippers drink. The specialty drink they offer here is of course, Nipper Juice.