What is the Perfect Slice of Caribbean Paradise for Me?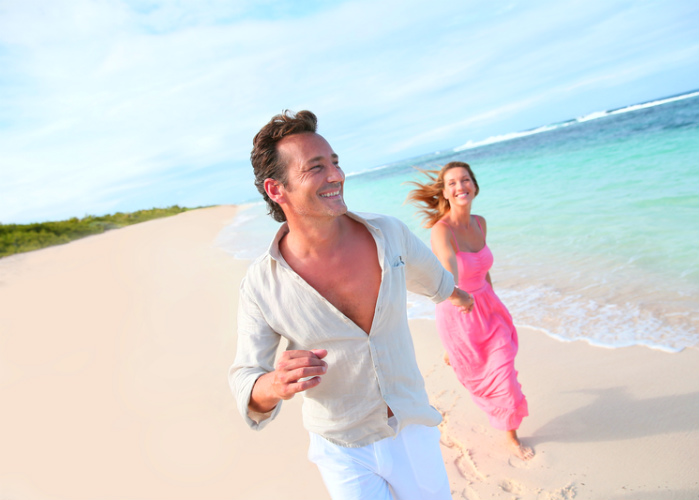 What is the Perfect Slice of Caribbean Paradise for Me?
Caribbean Island Travel Guide
The Caribbean Islands – seeing these words alone will bring you to an ecstatic realm of turquoise waters and palm-fringed, powdery white sand beaches.  But, amidst the dozens of idyllic countries and thousands of tropical islands which entice with their breathtaking beauty and charms, how do you decide why one is the perfect destination for your Caribbean yacht charter getaway? To help you find the island best for you, here is a list of the top yacht charter destinations in the Caribbean for you to consider.
Anguilla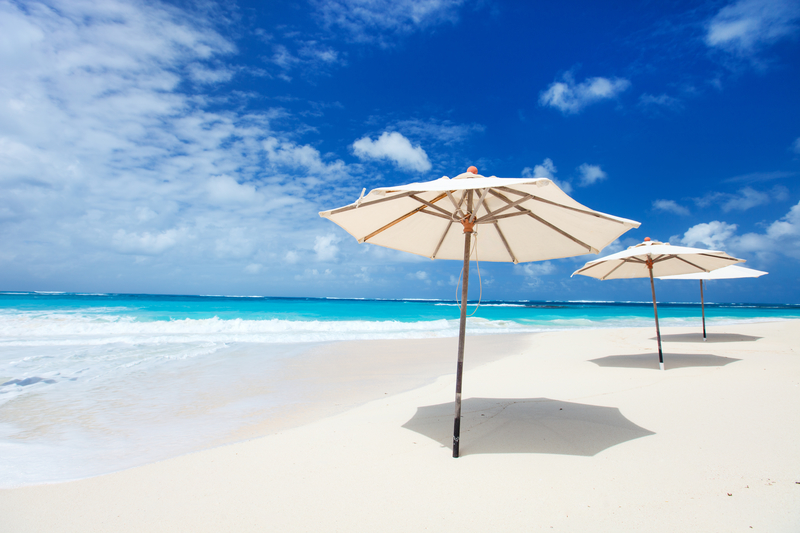 One of the overseas territories of the United Kingdom in the Caribbean, Anguilla is a small cluster of islands that got its name from the Italian and Spanish word anguila/anguilla, which means eel, because of the primary island's shape. It was previously known as Snake Island.
Anguilla is home to numerous beaches that exude raw beauty. With a population of just a little over ten thousand inhabitants, most of the islands are uninhabited but can be reached through yacht charters. Places such as Shoal Bay and Rendezvous Bay Beach are some of the notable areas not to be missed. Because of the eclectic influences around the area, you will be immersed in diverse sceneries that have been enticing lots of yacht charter guests each year. The limited number of inhabitants makes Anguilla one of the best summer escapes worth considering, as it has been for some of today's stars, including Tobey Maguire, Harry Styles, Miranda Kerr, and Orlando Bloom, who have their yacht vacations here every so often.
Antigua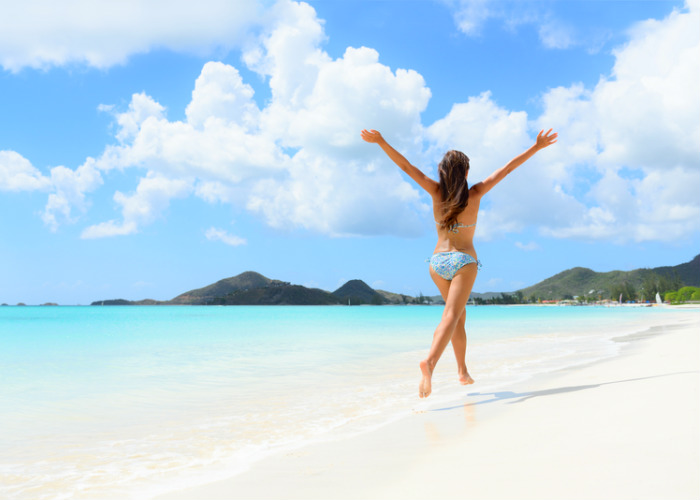 Antigua means "ancient" in Spanish, but the destination is far from being outdated. Antigua holds an annual Antigua Sailing Week, where the world-class regatta gathers lots of sailors, yachts, and sailing vessels to play sports. It is also one of the rendezvous points for yacht charters, especially for guests who would like to explore the Leeward Islands and the West Indies.
The serenity that Antigua offers has captivated numerous icons to reside in its peaceful shores and have their homes built there, including personalities such as Eric Clapton, Richard Branson, Giorgio Armani, and Oprah Winfrey.
The Bahamas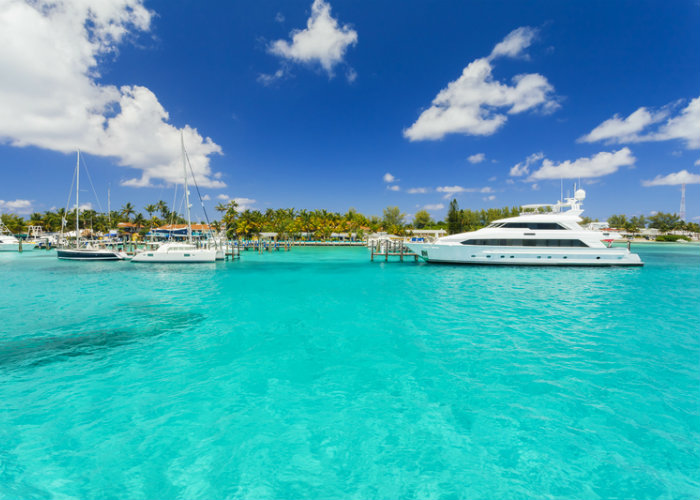 When choosing a yacht charter destination to visit in the Caribbean, the Bahamas, while technically on the Atlantic, are often considered as a prime option. The center of attention for quite some time now, the Bahamas are ideal for boating and yacht charter vacations, offers a vibrant mix of scenes and culture rich with legends, folklore, and traditions. Regattas are considered as an important social event here, as it has always been an essential activity for Bahamians. This destination is so famous that numerous personalities not only go here for vacations but even consider this as their second home, buying properties around the islands. Personalities such as Nicolas Cage, Mariah Carey, and Sean Connery have their own homes, while Johnny Depp, Tim McGraw, and Faith Hill have their own private islands.
The British Virgin Islands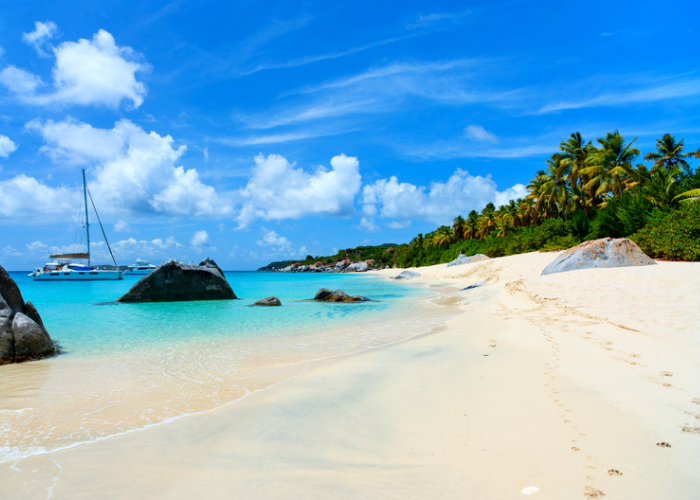 Showcasing intimately secluded spots, romantic tropical sights, and lots of truly drop-dead gorgeous places to see, the British Virgin Islands should always be included in any Caribbean respite. Tortola, its main island, is the heart and starting point of any BVI yacht charter. While some islands and territories have a semi-arid or primarily sandy landscape, Tortola sports a fantastic combination of jungles, mountains, and vibrant towns. Aside from Tortola, there are other islands worth visiting, such as Salt, Cooper, and Virgin Gorda.
US Virgin Islands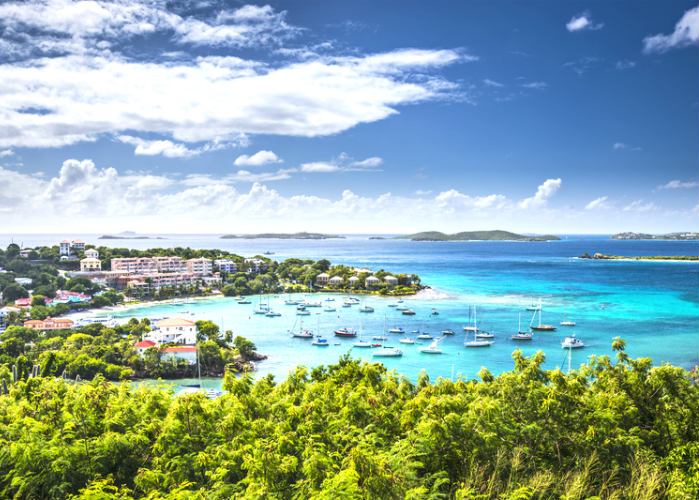 Considered as one of the premiere yachting destinations in the Caribbean, the US Virgin Islands is one of the most preferred summer escapes for visitors traveling from mainland United States who are out for a yachting holiday. It has its own share of sparkling seashores, mesmerizing beaches, and coves. The US Virgin Islands is made up of three primary islands, which are St. Croix, St. John, and St. Thomas. First-class amenities, luxurious natural wonders, and premium resort selections await its visitors.
Cuba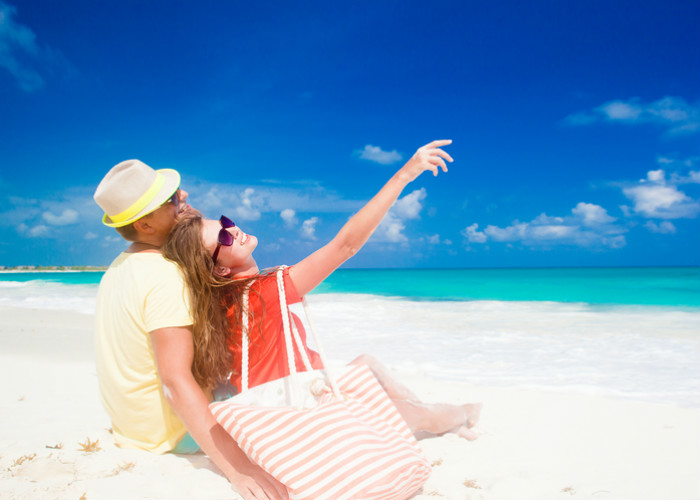 Cuba is greatly gaining appeal for yacht charter guests seeking a one-of-a-kind experience in the Caribbean. In fact, it is one of the few places where you can travel back in time. How? Due to the restriction in the importation of new vehicles, you will be welcomed by a mid-1900s vibe all over the place, as seen in buildings and cars that have aged gracefully. Never miss its capital city, Havana, which is indeed a haven for a laidback and carefree adventure. Cuba offers some idyllic yachting holidays filled with fun and relaxation, as well as rich in historical significance. With Spanish being its biggest influence, feast your eyes on the richness of the architectural scene around the country. There are more than 20 marinas in Cuba, and these can be a great starting point to get a charter yacht for island hopping or just a pleasant afternoon drifting around the calm Caribbean seas.
St. Barthelemy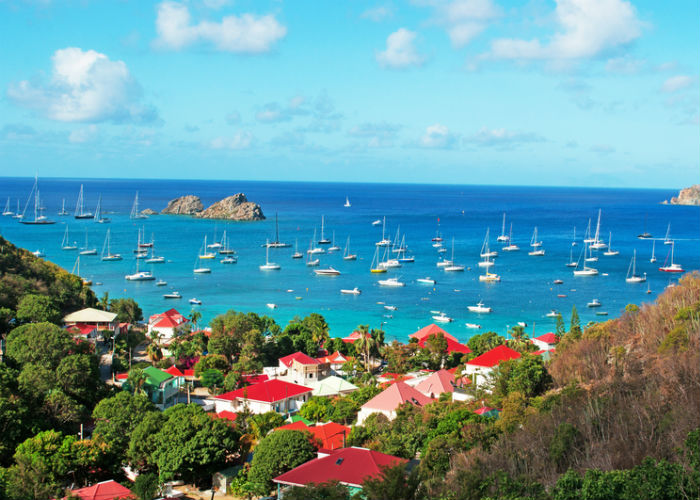 St. Barthelemy is perhaps one of the standouts among the Caribbean islands because of the unique culture and festivities that happen almost all year round. Fondly called St. Barths or St. Barts, St. Barthelemy is one of the major international venues for performing arts in which events are held every year. In addition, the island exudes an authentic French ambiance with a hint of Asian, Italian, Creole, and West Indian influences, especially in terms of cuisine. Another haven for yacht holidays, St. Barthelemy attracts guests and peaks during the Christmas and New Year stretch. It is one of the most expensive destinations in the Caribbean, but it doesn't disappoint, especially when you want something private and relaxing, such as having a yacht charter vacation. Other than that, it also has a diverse wildlife scene, which has a combination of migratory birds, colorful marine life, and semi-arid vegetation.
St. Kitts and Nevis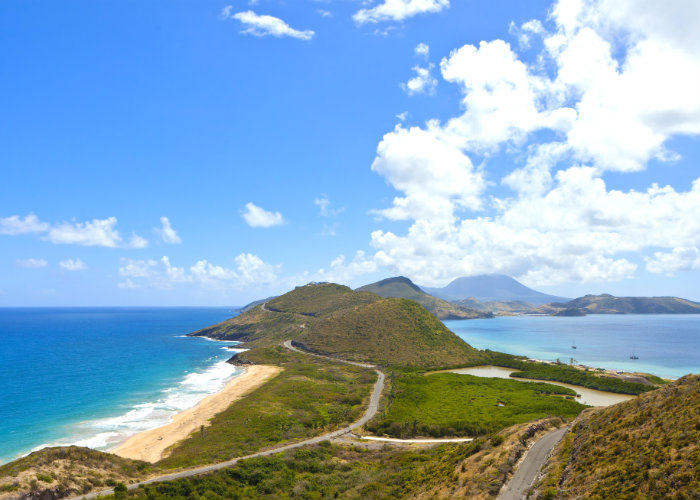 The two-island country of St. Kitts and Nevis is included in the chain of the Leeward Islands and is the smallest sovereign state in the Americas. It is known as the "Mother Colony of the West Indies" because Saint Kitts was home to the first French and British colonies in the region. Another destination that is a cradle of musical heritage, there are annual musical festivals being held here to pay homage to music that has been part of its history. St. Kitts is often overlooked by travelers that would like to have a nice yacht holiday, but it is actually a very nice place to roam around with your very own charter yacht. Favored by Oprah, Meryl Streep, and others looking for seclusion, it is the perfect destination to truly get away from it all.
St. Maarten/St. Martin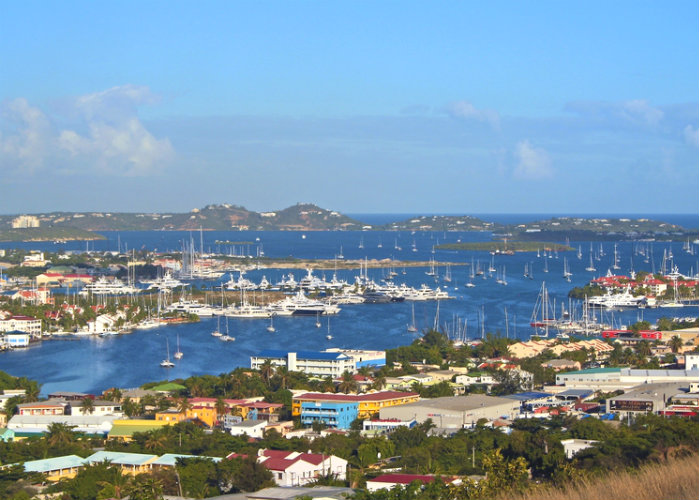 The island of St. Maarten/St. Martin has a unique blend of cultures. The Northern half of the island is French (St. Martin) and the southern half of the island is Dutch (St. Maarten). Thanks to its proximity to other islands, St. Maarten is almost always included in the itineraries of charter yacht holidays. The island's two capitals, Philipsburg on the south side of the island and Marigot on the north side of island, each have their own striking wonders that can be explored. Never miss a stop to Philipsburg, as it is the location of one of the most important ports in the Caribbean, aside from being a stopover for lots of cruise ships and a base for charter yachts. In the bustling harbor of Marigot, the energetic open-air markets featuring local crafts, the myriad of boutiques, as well as the vibrant bistros are worth a visit. Meanwhile, gourmands will find nearby Grand Case Bay, which is said to have the Caribbean's best dining, a big draw. Grand Case Bay is also located right next to one of the best snorkeling spots on St. Martin, Creole Rock.
Turks and Caicos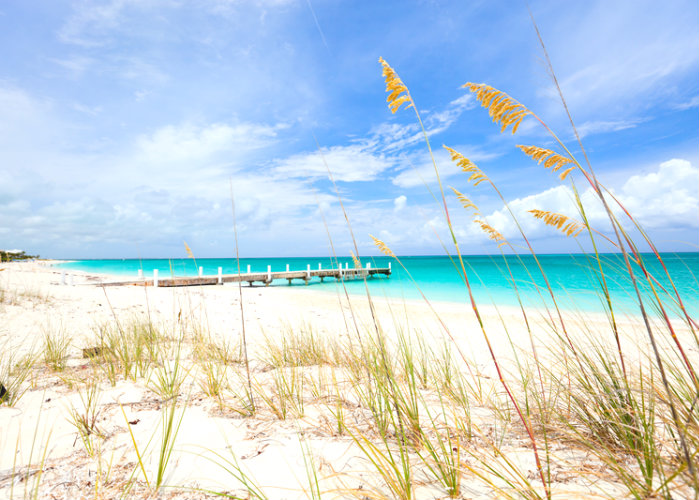 Turks and Caicos is last but definitely not the least in our list. With a lot of hidden coves, secluded bays, and one of the most exceptionally massive coral reef systems in the world and not just in the Caribbean, a visit to Turks and Caicos is truly one of a kind. Yacht charter guests who visit Turks and Caicos appreciate the sheer sense of exclusivity that the destination offers, whether you are in for some relaxing moments around its uninhabited islands or a great adventure with water activities offered around the town and beachfront. These features have captivated lots of guests who want fun but not the crowds, serenity without absolute isolation, and thrills without being too much on the extreme side.
It is so easy to get lost in your quest to find the best destination for a yachting holiday, especially if the region you're searching for is as amazing as the Caribbean islands. They all share something unique even if they superficially look the same. But whichever destination you'll visit, you will definitely have a great time. Better yet, why not hop around a few destinations? That will be the most immersive, most sun-kissed, and best Caribbean yacht charter experience ever.