Dreaming of La Digue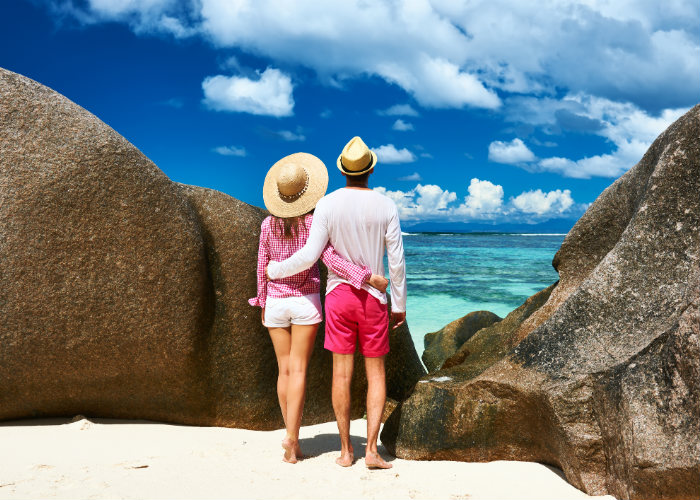 Dreaming of La Digue
La Digue is one of the most beautiful yacht charter destinations in the world. Get whisked away on a sailing holiday or charter a luxurious superyacht in this amazing destination and indulge in the wonderful sights it has to offer.  One of the most idyllic places to visit on a Seychelles yacht charter getaway, La Digue is known for its relaxed island vibes, stunning beaches, and sights beyond compare. Believe it or not, the beaches of La Digue have actually won many awards for being the most beautiful and breath taking places in the world. With 18 different beaches in La Digue, it can be hard to choose which ones to visit, but each beach has its own special quality.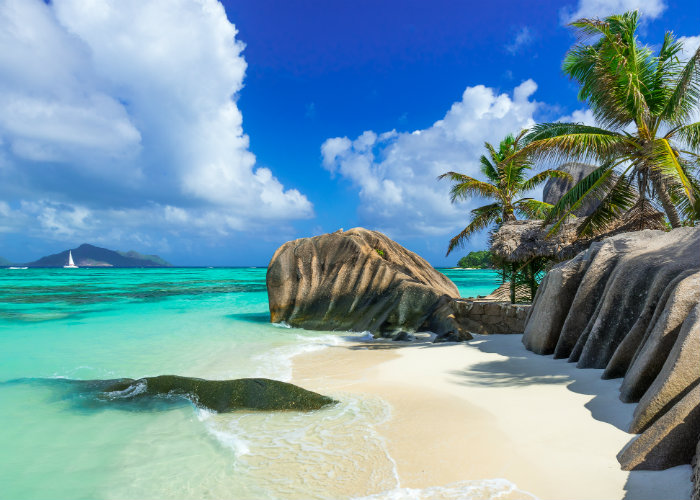 The most famous beach in la Digue is undoubtedly Anse Source d'Argent. This stunning beach is one of the most popular beaches in La Digue. Its powdery white sand beaches, clear waters, and unique granite boulders make it perfect for vacation. The water here is shallow and crystal clear which makes it perfect for vacationers to go swimming and snorkeling around the area.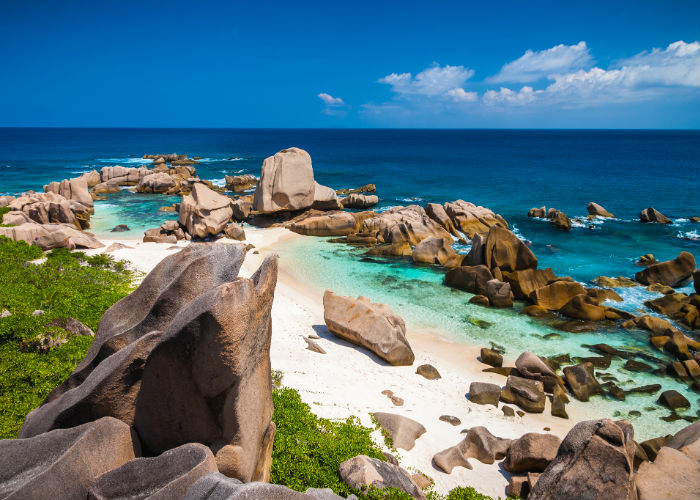 If unique beaches are what you're looking for, Anse Marron is the beach for you. Located on the southern tip of La Digue, Anse Marron has a lot to offer. It is a shallow area and too beautiful not to visit. With its soft white sand, amazing granite rocks, and crystal clear waters, this is one beach you do not want to skip. Lined with massive granite boulders, the scenery is sublime and perfect for snapping awe-inspiring travel pics.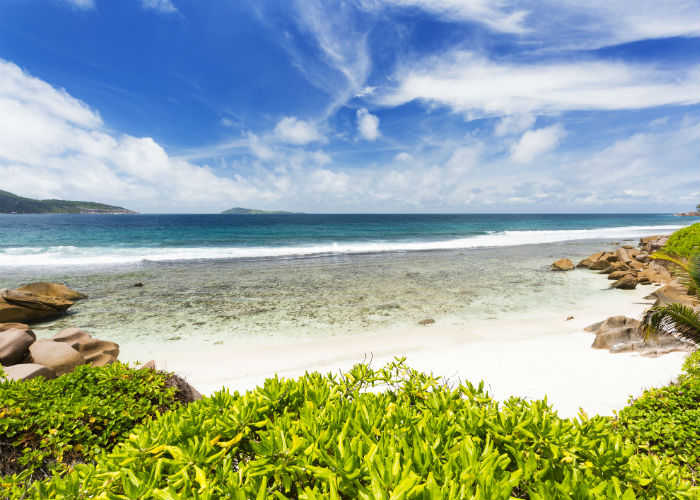 Anse Banane is a beautiful beach located on the East Coast of La Digue. It has an amazing view of the Indian Ocean, with its crystal clear waters and white sand beaches. With easy access, those enjoying a yachting vacation in La Digue can readily anchor nearby to visit this beach and soak in stunning vistas from every angle.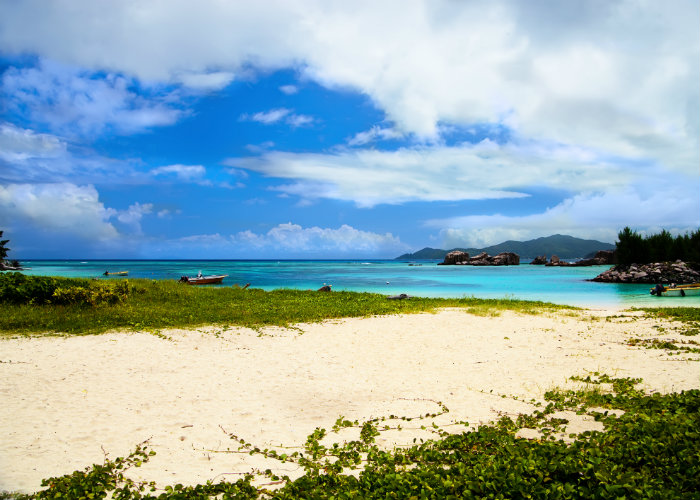 One of the best beaches in La Digue is Anse La Reunion. This beach has a large variety of activities and for those chartering a yacht with kids, it is very family friendly. This particular beach is great for sunbathing, swimming, and even snorkeling. Because of its close proximity to resorts around the area, the beach is a popular spot for vacationers to go to, and may not be ideal for charter guests seeking more seclusion.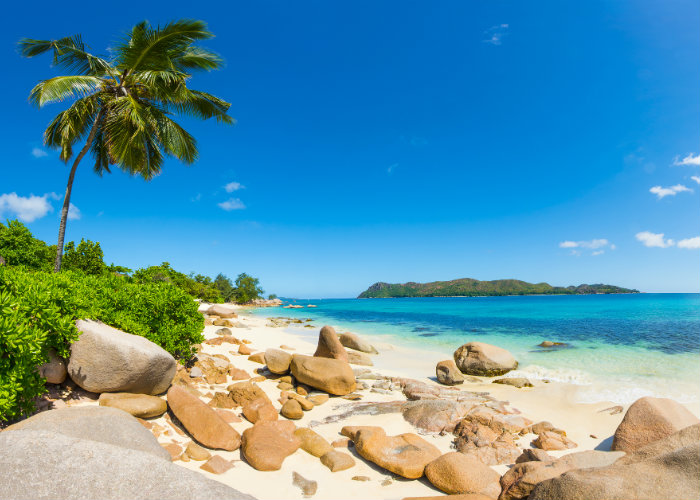 Looking for a beach all to yourself? Anse Petite is the beach for you. It is just a short walk from Grand Anse and is almost always empty. The lack of visitors at this beach make it perfect for pictures and scenic views. Be careful in the waters though because they are very deep, but very good for surfing.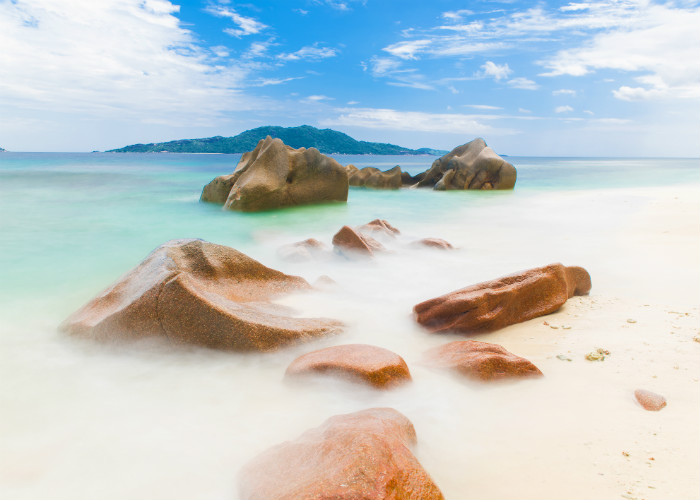 Anse Gaulettes is an amazing beach if you're looking for breath taking vistas. Although it is not great to swim here, it is amazing for sunbathing and relaxation. The views on this beach are amazing. With four nearby islands, all you need to do to be entertained is sit back, relax, and keep your eyes on all the amazing views of the island.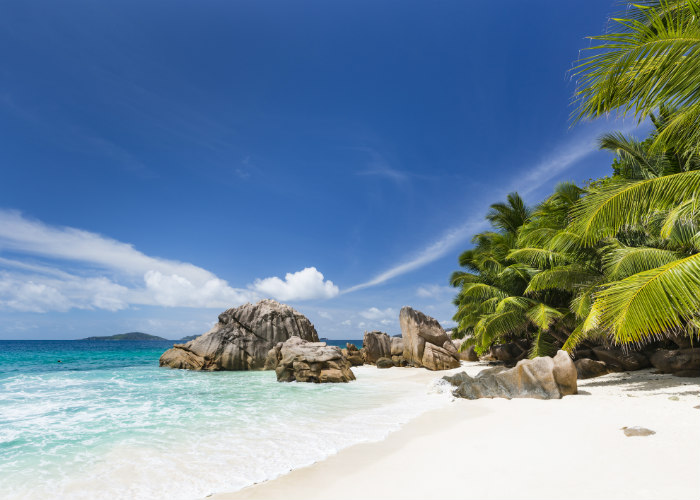 Other amazing beaches located in La Digue include, Grand Anse, Anse Union, Anse Songe, Anse Severe, Anse Pierrot, Anse Patates, Anse Grosse Roche, and Anse Fourmis.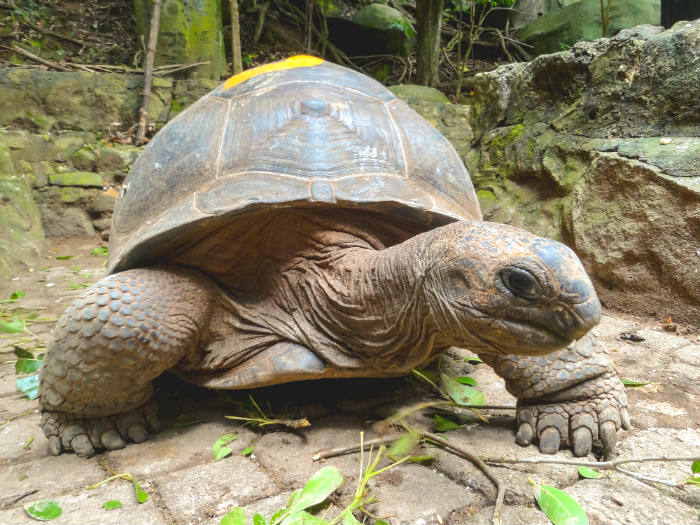 If you're looking for adventure outside of the beach scene, check out Union Estate Park. This amazing preserved park will leave you speechless with all of the amazing views around. There is also an old plantation house located at the center of the estate, and surrounded by boulders and giant tortoises. You can also head over to Vueve Nature Reserve where you will encounter a different side of nature. This amazing reserve will make you feel like you really are on a jungle of an island. With its variety of birds and trees, this is one place that shouldn't be looked over. The Paradise Flycatcher is actually a very special bird in La Digue. It can only be found on the island of La Digue and is listed as critically endangered. This bird is black with an amazing blue bill and sheen, making them easy to spot around the island. The best place to see them though is in fact, the Vueve Reserve, so make sure to head over there and check it out.
If you're looking to see into the leading industry of Seychelles, check out the Copra Mill. Here you can watch the stages of how they make Copra, which is a dried flesh of coconut and coconut oil. Here you can watch every single stage of the processing and see exactly why this Copra Mill is so important in La Digue.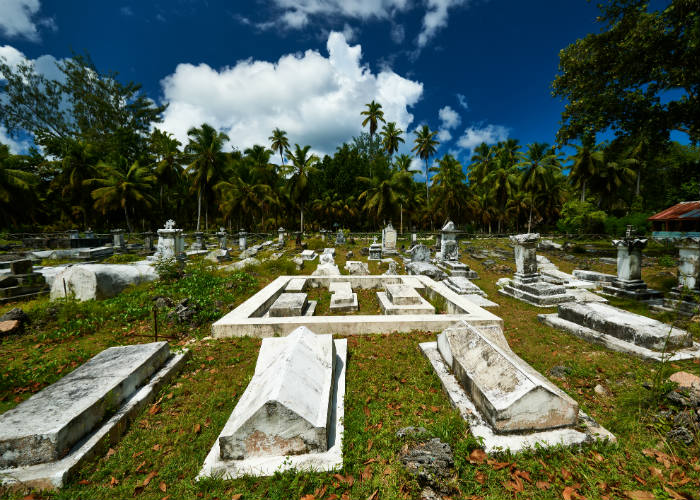 If you're looking for a little piece of history, check out the Old Cemetery. This cemetery was established by the very first settlers on La Digue, which makes it a very important part of this island's history. Another must see on the island of La Digue is Nid Aigle. Nid Aigle is a very special part of La Digue. It is known as the heart of the island, and it will leave you breathless. As you climb through the mountains on this exciting hike, you encounter amazing sights to see. Once you hit the top, you will be looking out into the amazing horizon and breathtaking view of the island of La Digue. This is one stop you do not want to miss during your Seychelles yacht charter vacation.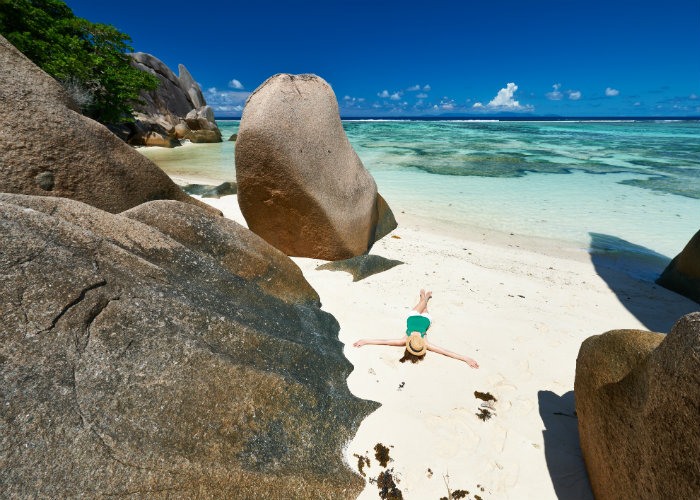 If you're looking for amazing excursions to fill up your time during your Seychelles yacht charter in La Digue, make sure to check out all the different activities this island has to offer. Whether you want to go snorkeling, diving, fishing, or trekking, La Digue has the places to do it. You can even skip the excursions and simply relax on one of the amazing beaches on the island. No matter what you decide to do while in La Digue, make sure you get the opportunity to experience this island on your next vacation. Charter a yacht to this beautiful island on your next trip and enjoy all of the amazing activities La Digue has to offer.