Top Snorkeling Spots in the Florida Keys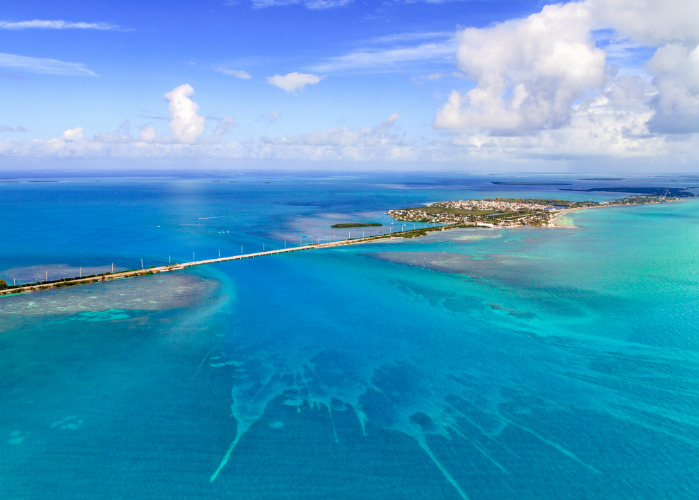 Top Snorkeling Spots to Experience in the Florida Keys
The Florida Keys are one of the most beautiful and tropical places to visit, and definitely worth the trip. Whether you live in Florida, or anywhere else, the Keys are a perfectly suited for fun weekend getaway or a full weeklong yacht charter vacation. When it comes to snorkeling, the Florida Keys are filled with beautiful reefs and fish for your viewing. The reefs are very healthy, vibrant, and have wonderful visibility. Many people believe that the best places to go snorkeling in the Keys are Key Largo, the first key, and Key West, the last Key. While there are many beautiful places to snorkel there, the middle keys also have a lot to offer. Here are some beautiful snorkeling sites for you to visit, no matter which Key you might be visiting on your Florida yacht charter getaway.
John Pennekamp Coral Reef, Key Largo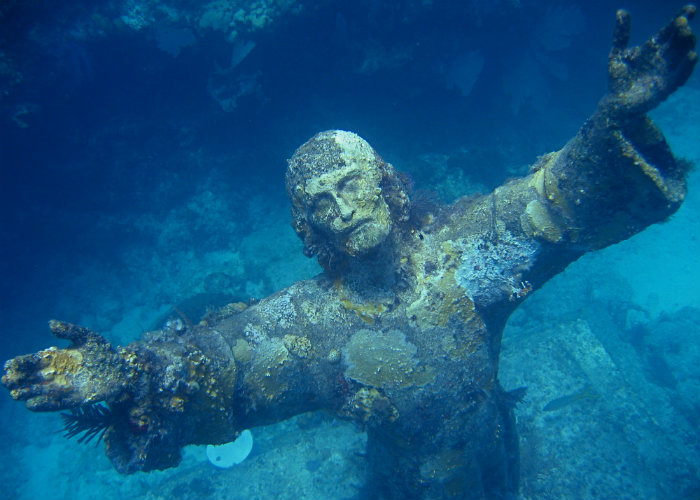 One of the most popular destinations for snorkeling in the Keys is John Pennekamp. John Pennekamp is located in Key Largo, which is one of the reasons it is so popular. Key Largo is known as the upper key. John Pennekamp Park is on the Atlantic side of the island and is 25 miles long. This area has a variety of beautiful fish and coral for you to see, but that's not always the main attraction to this area. Many divers love John Pennekamp because this is where the Christ of the Abyss Statue is located. If you haven't heard of it, the Christ Statue is an 8 foot sculpture of Jesus that stands in 25 feet of water here. It is quite a site to see but you won't be able to see it unless you're a diver. People love this park for all of its amazing sights to see, and because of its great location.
Molasses Reef, Key Largo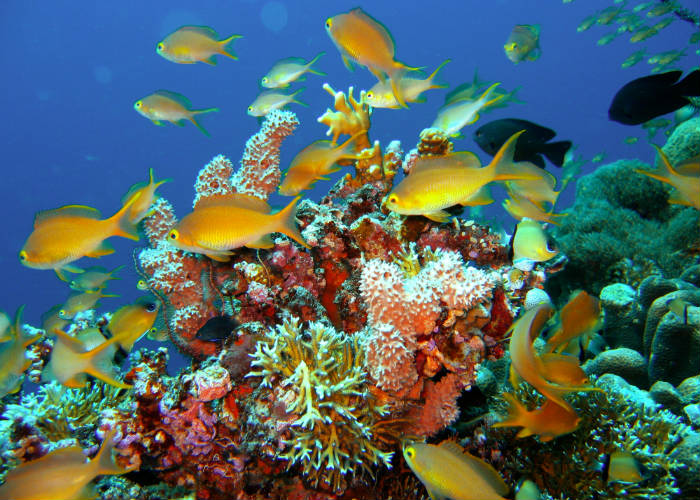 Molasses Reef is one of the beautiful places to enjoy snorkeling when chartering a yacht in Florida Keys. It ranges from about 10 feet of water to 70 feet of water but it is quite a site to see. Here you will see an amazing variety of coral such as star coral, brain coral, and other large barrier corals. You will also most likely run into nurse sharks, sea turtles, lobsters, crabs, and eels. The variety of fish is endless and there is so many different species to see here. The reef itself is very large, with multiple buoys to tie up on. Make sure to keep switching buoys while you're out there so you don't miss out on any of the adventures under the sea.
Cheeca Rocks, Islamorada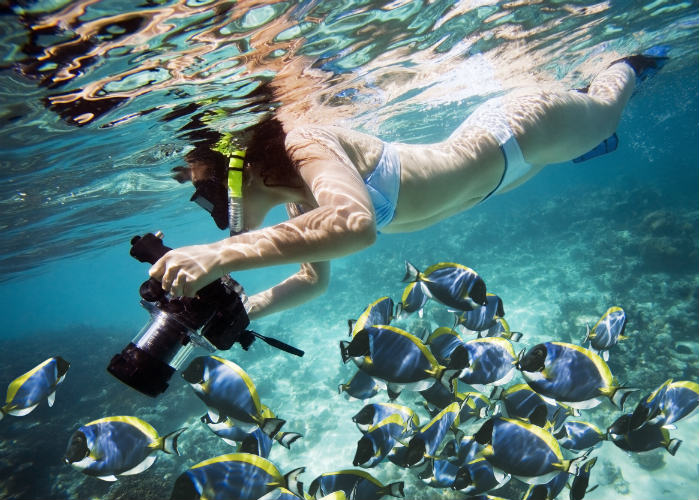 On your Florida yacht charter, do not miss the Cheeca rocks, the are an amazing site to see. This reef area can range from about 8 to 20 feet of water. It is a short boat ride off the coast of Islamorada and it is one of the best. At this reef a lot more fish will surround you then you would ever imagine. Right when you jump in the water, you will see huge schools of fish, big and small. It might shock you at first, but you'll get use to it. You'll come in contact with Parrotfish, Blue Tang, Angelfish, and if you get lucky, you might even come across a sea turtle. If you have a go pro or any time of underwater camera, this is definitely a place you want to bring it to. The clear waters will give you great footage for whatever type of sea creatures you may encounter on this journey.
Hen & Chickens, Islamorada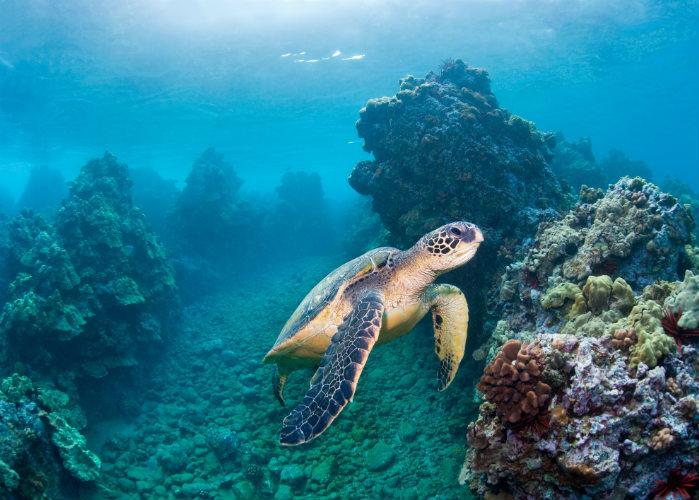 Just like Cheeca Rocks, this reef is only a short boat ride from the shore. This reef is very diverse, with beautiful corals such as Mountainous Star Coral, Brain Coral, and Fire Coral. You will see a lot of the same fish around Hen and Chickens as you would have in Cheeca Rocks, and Hawksbill Turtles have also been seen in the reef area. The waters here will be very clear as long as you have a nice day. The interesting thing about this reef area is the shape of it. If you look down on it from above, it actually looks like a hen with a bunch of little chickens surrounding it, hence the name Hen & Chickens.
Alligator Reef, Islamorada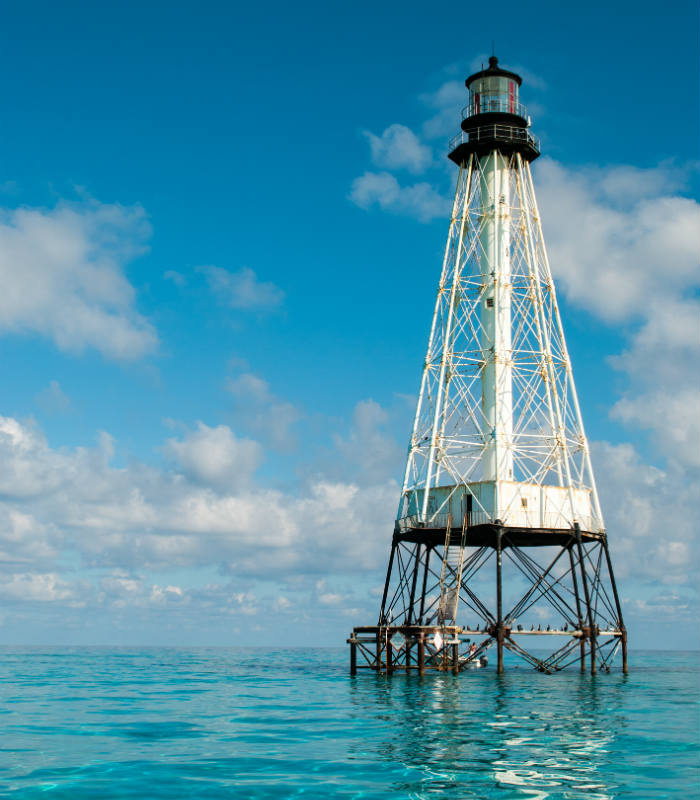 Alligator Reef is known for two things, the tower and the clear waters. Here you will experience one of the clearest areas you can snorkel in the Keys. The visibility in the waters is simply amazing and fish are extremely attracted to this spot. In the shallow waters near the tower you can see a variety of corals, small fish, and sponges. Underneath the lighthouse you will encounter huge schools of Grey Snappers, Barracuda, and more. If you explore the deeper waters on your Florida yacht charter, you can encounter even bigger schools of fish, and you might even see a nurse sharks. If you get extremely lucky, you might even come close to seeing a Hammerhead Shark in the distance. It isn't very common, but it has been seen before. No matter what type of sea creatures you come in contact with, you'll love Alligator Reef simply because of how beautiful it is.
Coffins Patch (The Donut and The Stake), Marathon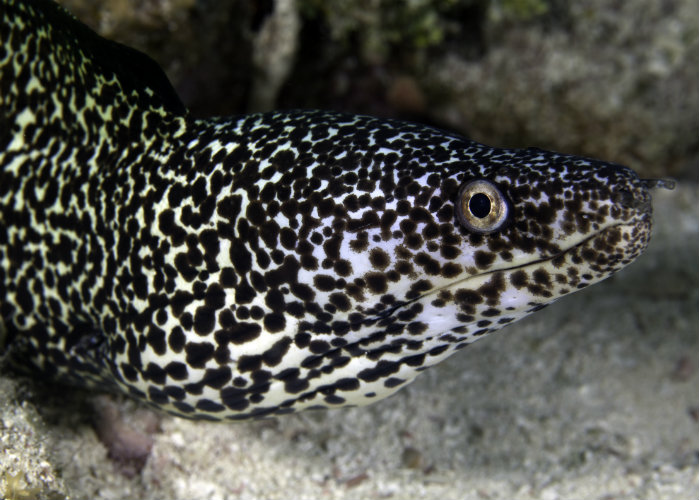 Coffins Patch is made up of about 6 different reefs, all unique, and all different. The reefs all have names but The Donut and The Stake are the most popular. The Donut is a rounded mound of rocks that sit deep in the water. It actually gets its name from those rocks because it looks like one big donut. It is a more popular area for divers since it is very deep, but snorkelers visit also. Here you will see a variety of sponges and corals in all different shapes and colors. The Stake, on the other hand, is very shallow. You can view a variety of vibrant fish without having to free dive very far under the water. People have seen everything here, from 4 foot Spotted Moray Eel, to Yellowtail, and even lobster.
Sombrero Reef, Marathon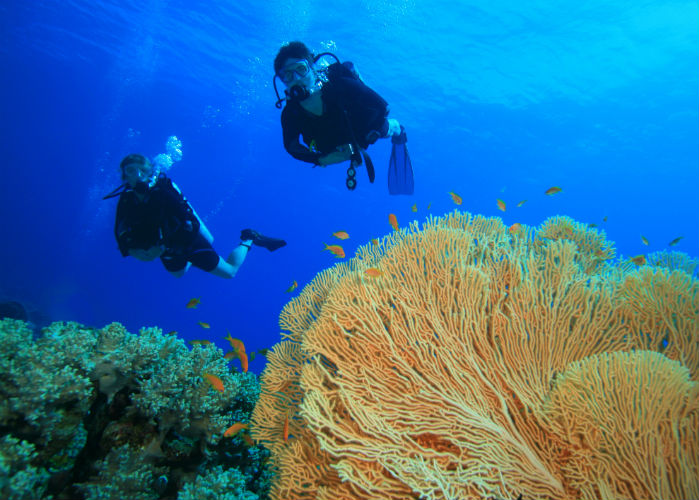 Sombrero Reef is also known for its amazing visibility. Here you can see a wide variety of beautiful corals and sponges. The species of fish you encounter in this area is simply amazing. There is so many fish to see and you may even come in contact with Nurse Sharks or Sea Turtles in this area. The clear waters and vibrant colors of coral and fish to see at Sombrero Reef will leave you absolutely speechless. If you want to take some great underwater pictures during your Florida Keys yacht charter, with great visibility and color, this is the perfect spot to get them.
Looe Key Reef, Big Pine Key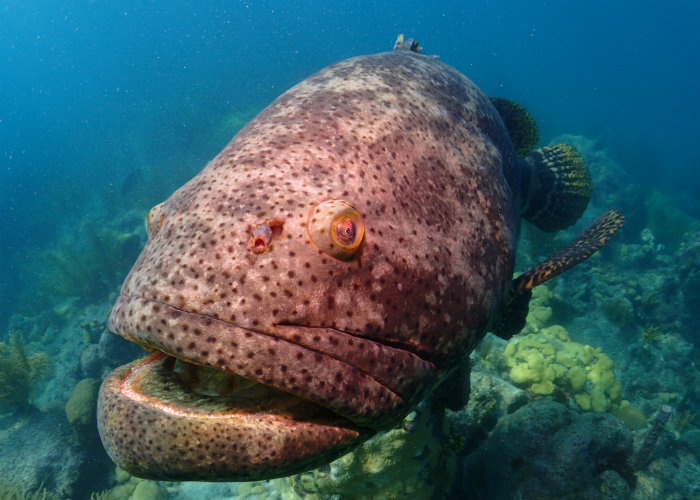 Looe Key Reef is definitely a reef you want to check out if you are looking for big finds. This reef is famous for having huge species of fish swimming around such as sharks, Colossal Grouper, Tarpon and rays. Since Looe Key is right on the edge of the barrier reef, the bigger fish love to hang around here. You'll see giant Parrotfish, 6 foot long Groupers, Reef Shakrs, and huge Tarpons. Seeing little fish everywhere is nice, but Looe Key will switch it up a little bit, especially if you don't get scared easily. If big adventure is what you seek on your Florida Keys yacht charter, you must head to Looe Key Reef.
Dry Tortugas, Key West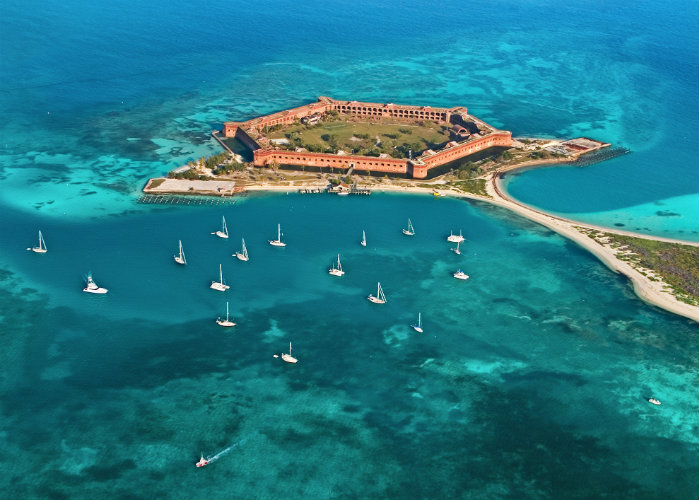 Located about 70 miles west of Key West, the Dry Tortugas, is a worthwhile trip to make aboard your luxury Florida charter yacht. Some great and close snorkeling around the Dry Tortugas is on and around the moat wall. Here you enter the water from beautiful white sand beaches and into the turquoise waters. Here you'll see a variety of little fish, coral, and sponges. This area is nice because if you're with people who do not like to snorkel, they can walk around the moat with you as your snorkel around it. You also don't have to swim out far, which is great for beginners that want to snorkel. If you want more of a challenge, there are other places around the Dry Tortugas that are amazing snorkeling sites. If you swim out a little from the Tortugas, you'll reach a small patch of reefs in shallow water. Here you can see huge Tarpon, colorful fish, and vibrant coral.