Florida's Best Dockside Dining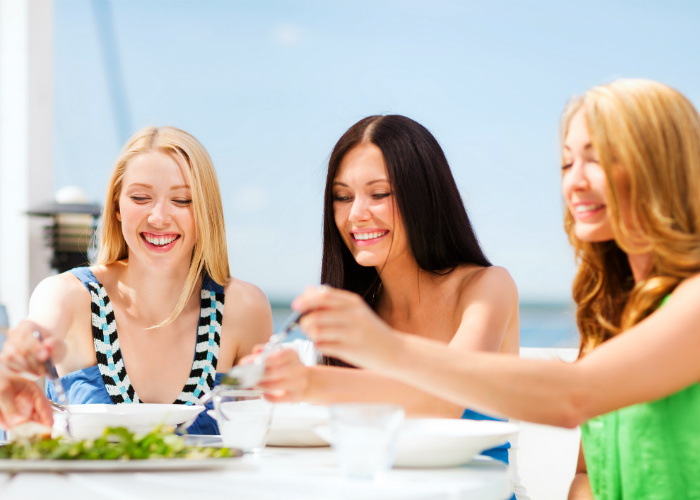 Florida's Best Dockside Dining
With 2,276 miles of tidal shoreline and more than 11,000 miles of rivers, streams and waterways, Florida boasts of a wide array of waterfront dining options that range from gourmet to casual. Whether you plan to explore the beautiful east coast or west on your Florida yacht charter getaway, here are the best spots to dock and dine.
If you want to enjoy some dinner in the panhandle, head over to Destin on your charter yacht and make your way over to Okaloosa Island, Florida. Here you will encounter a little restaurant called Fudpucker's on the Island. This waterfront dining area actually has three different restaurants, Fudpuckers, Fudpuckeroni's, and Fudshucker's. These different restaurants offer dining and entertainment, such as shopping areas, arcades, and over 400 seats on each level of the establishment.
Cape Canaveral is known for their beautiful yachts and boating areas. Fishlips Waterfront Bar and Grille is a perfect place to take your boat if you're looking for dockside dining. This is a two-story bar with plenty of entertainment. They have inside and outside bars, mouth-watering food, and a dance floor overlooking the port. Enjoy a dinner here and dance the night away to their live music.
The Upper Deck Restaurant and Sports Bar is a one of a kind bar located in Hernando Beach, Florida. You can bring your yacht here and dock up on the side of the restaurant. Then, head inside and enjoy the friendly atmosphere. They offer all types of entertainment including pool tables, dartboards, and bowling. You can also enjoy your favorite sports games and check out the live bands that play there on Friday and Saturday nights. Grab dinner and enjoy a beautiful view of the waters from your table.
If you want a Key West experience but don't want to head all the way south, check out The Getaway Tampa Bay. Here you can enjoy the waterfront tiki bar and enjoy the Florida Keys inspired atmosphere. Coconut palms, white sand, and mangrove trees accompany this tropical paradise. Interestingly enough, the Getaway does not serve food, but food trucks stop by everyday so that people never get tired of the same food. Its one experience you don't want to miss out on, and they even have live music to bring that atmosphere up to the next level.
Dive Bar Restaurant is located in Jupiter, Florida and it is one restaurant you do not want to miss if you're in this area. At this waterfront-dining restaurant, you will enjoy a one of a kind experience of South Florida. They have a raw bar with sushi and sashimi for those who prefer fish, or they have other Asian-American Cuisine for you to choose from. This bar has a huge saltwater aquarium and a patio overlooking the water where you can sit and enjoy your dinner. The best thing about this location is that since it is right on the water, they offer docking areas for boats of all sizes for you to dock up and enjoy dinner at this amazing restaurant.
The Pirate Republic Bar in Fort Lauderdale is a very unique experience. This dockside-dining bar offers a theme for their restaurant. The dock space is all free for boaters and it's a great spot. Pirate themed servers will come to greet you at your table and show you all of the amazing drinks and entrees that they have to offer. From seafood to burgers, they have it all and they give you a good helping too!
If you want to dine down in the heart of Florida, head down to The Rusty Pelican in Miami. If you're looking for a view, this is where you will find it. The Rusty Pelican offers you a breathtaking view of the Miami Skyline and when the sun sets on those beautiful Biscayne waters, you will truly be speechless. Their views are definitely a plus, but it's not the only thing that attracted people to this restaurant. The Rusty Pelican has amazing cuisine, and they are known for their seasonal fish and island influenced salsas.