What Should I Pack for a Luxury Yacht Charter?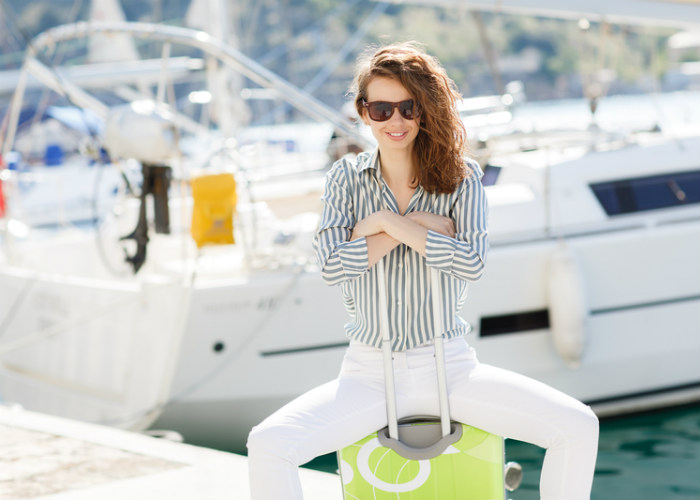 Essential Yacht Charter Packing List
Vacations are all about relaxation and fun but before your getaway is actually underway, sometime stress can set in. All your mind can think of is how and what to pack for your trip. Since it is often advised to pack light for a charter yacht vacation because of less storage space for suitcases, there is the added pressure of only bringing the things that you actually need and are going to use. To help you master the art of minimalist packing for your yacht charter holiday and make sure that you don't overlook things that you should bring, we've put together a handy guide to ensure that you have all the essentials. So whether you need your top accessories, or best swim suit, we've got you covered.
1. Light, comfortable clothing: When it comes to taking a vacation onboard a luxury charter yacht, you want to make sure you are comfortable, yet fashionable. Ladies, pack all those light and flowy sundresses you have because this is the perfect time to wear them. You'll be able to move around freely, enjoy a nice breeze, and even get adorable pictures as your dresses are blowing in the wind. Gentlemen, make sure you pack those khakis and cargos for the day, with a comfortable short sleeve button down, possibly with Hawaiian flowers just for show. Not only will you be comfortable, but you'll be fashionable as well.
2. Elegant clothing: Ladies, you'll want to bring a few really nice dresses when it comes to dinnertime. Whether on the yacht or off, you're going to want to dress it up a little bit when it comes to having dinner and drinks. Men, a suit is a nice touch, but if you're not looking to get that fancy, some dress pants and a long sleeve button down works too.
3. Electronics: Make sure you bring the right electronics with you on your yacht charter. You'll want to have everything in waterproof cases just for safety, and in case you want to take underwater pictures. If you have a Go Pro that is definitely something you will want to bring on this vacation. Whether you're taking pictures or videos, your Go Pro will take the best footage possible and with the widest angle as well.
4. Hats: With all that sunshine you'll be basking in, you'll definitely want to have a hat to keep you cool. Ladies, flowy hats are great for while you're just relaxing on the boat and basking in the sun, but don't wear it if it's windy outside. Take all your cute pictures while you're relaxing in the still sunshine, but don't forget to take it off later. You don't want to lose that adorable accessory. Make sure to bring a cap also, these hats stay on well and also block the sun from your face. They're also great if you're having a bad hair day and just want to throw your hair up into a ponytail.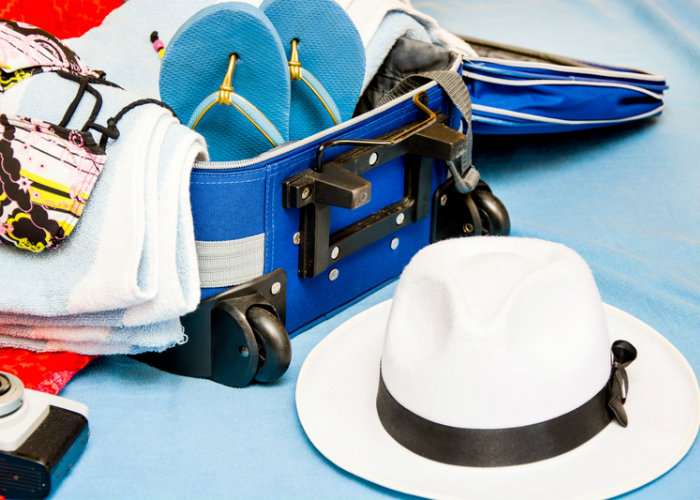 5. Sunglasses: Whether trying to block the sun, or just trying to look stylish, you can never go wrong with sunglasses. On a yacht trip, you should bring 2 pairs of sunglasses. The first pair should be polarized sunglasses because these will block the sun well, and also look great in any pictures. The second pair should be a cheap pair of sunglasses that you wouldn't mind losing. You'll want to bring a cheap pair of sunglasses for when you're swimming or doing water sports.
6. Soft Luggage: the last thing you want is for your luggage to take up space on the charter yacht. By packing soft luggage, such as a duffle bag, you will be able to unpack all of your stuff, and then just stuff your bag into one little area instead of it taking up an entire corner of your room. It will also be easier to handle.
7. Swimwear: Lots of it! Swimwear is definitely one of the main things you should be packing if you are chartering a yacht. All of the activities you can do on the yacht have to do with water, so make sure to bring more than one swimsuit! You can swim in the oceans, tan on the deck, or even go for a ride on the jet skis.
8. Medication: Whether you're thinking of bringing prescription medicine, or just Advil, make sure you don't forget it! Important medications to bring other than prescriptions are: Advil, Aleve, Motrin, Dramamine. If you know you get sea sick, make sure you pack the right medicine in order to kick that seasickness out of the way. You don't want seasickness or headaches to ruin your vacation.
9. Sunscreen and Lip Balm: Trust us, you do not want to get burnt on the first day of your yacht charter vacation! Make sure to bring a high SPF sunscreen to protect your skin and some type of SPF lip balm to protect your lips. While it might sound odd for your lips to burn, it is very common and very painful when they do. Make sure you always apply sunscreen and lip balm while lounging in the sun.