Maine's Top Coastal Attractions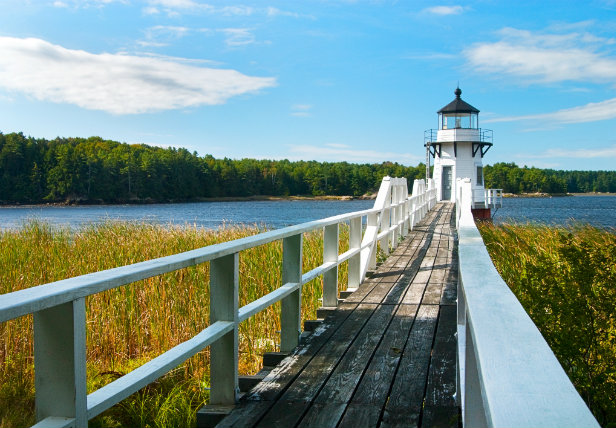 Maine's Top Coastal Attractions
Yacht Charter Guide
Summer is the perfect time to enjoy a New England yacht charter vacation, touring all the beautiful little cities throughout Maine and experiencing all that the area has to offer. Maine is very popular for its variety of boating and yachting and there are a variety of both sailing and motor yachts available for charter to cruise all the way up the stunning coastline of the charming New England state. You will see amazing scenery, architecture, and you might even run into a few festivals. Don't forget to eat the lobster, that's what Maine is known for! With this guide, you won't miss any parts of this adventure-packed state in the New England area.
Portland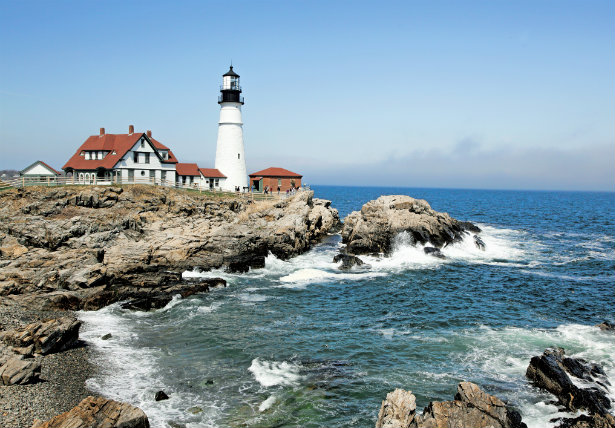 Enjoy the beautiful city of Portland, Maine as you stroll around the streets. Portland has a wide variety of gardens to visit, offering a wealth of horticultural delights. Make sure you go to Longfellow Garden, a spectacular recreation of a Colonial Revival-style garden, located directly behind the Wadsworth-Longfellow House, the poet's former home. You can also visit the Victoria Mansion, also known as the Morse-Libby House, a lovely Victorian-era house/museum that exemplifies pre-Civil War grandeur, for more exploring. If you're looking for a place to drink and hangout for the night, check out Portland hotspot Lolita, offering a premier menu of hand-crafted cocktails and a well-stocked wine selection. If you're visiting during the right day, you might be able to catch the Old Port Festival. This year it is being held on June 12, 2016. The festival is an outdoor celebration of music, art, and the community. It is held in Downtown Portland and will be loads of fun for all who attend.
Bar Harbor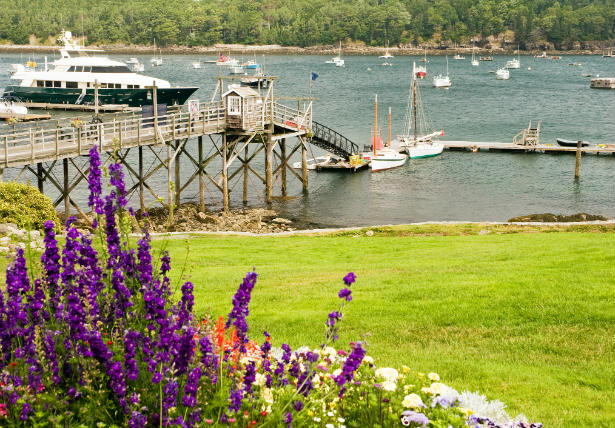 Bar Harbor is must see spot in Maine to experience on any New England yacht charter. Guests will definitely want to explore the stunning Cadillac Mountain here in Bar Harbor. With breath taking views and a picturesque climb, this mountain is one you do not want to miss. Then, become one with nature at the Sieur de Monts Spring Nature Center, the Asticou Garden, or the Wild Gardens of Acadia. You can also take a trip down to Hulls Cove Visitor Center and see what type of things they have to offer, or go climbing at the Otter Cliffs Radio Station for an adventure on your own. Bar Harbor is definitely a place you want to go for some good drinking. With a variety of great bars and clubs, you'll be partying all night in this destination. Head over to Geddy's restaurant for some chowder, lobsters and some pie. The, make your way over to the Thirsty Whale and the Leary's Landing Irish Pub for some drinks and music. There is always something going on in Bar Harbor. The Arcadia Night Sky Festival is being held from September 22nd through the 25th of 2016 and the Bar Harbor Music Festival is being held from July 3rd through July 31st.
Camden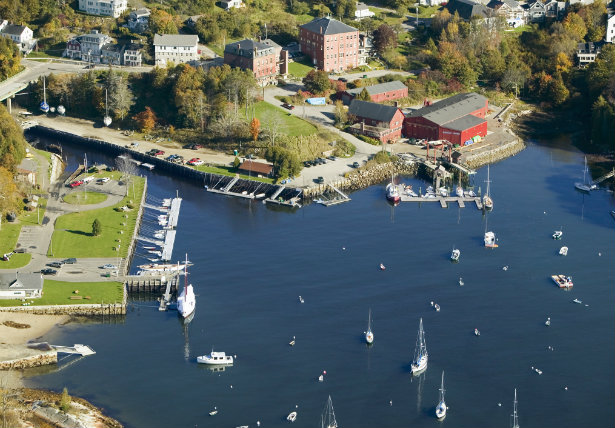 If unique is what you're looking for, Camden has it. Start off the day exploring the Adventure Aquarium where you can see a bunch of different sea animals, sit in the theatre, and even see hippos! If you have children with you, check out the Camden Children's Garden where there is nature around you and attractions and rides to enjoy. You can also visit the Walk Whitman House Museum, the Cathedral of the Immaculate Conception, or check out who's performing at the BB&T Pavilion. Enjoy some of the nightlife in Camden by checking out some local bars and pubs. Head over to the Drouthy Bear, Natalies, 40 Paper, Vintage Room, or Cuzzy's. At any of these places you can enjoy fun games, great music, and awesome drinks. Camden is also hosting their 2016 Camden Windjammer Festival from September 2nd through September 4th. Here, you can experience the traditions of the sailors who coast along the harbor. There will be a build a boat contest, fish relay race, nautical skills, maritime activities and more!
Rockland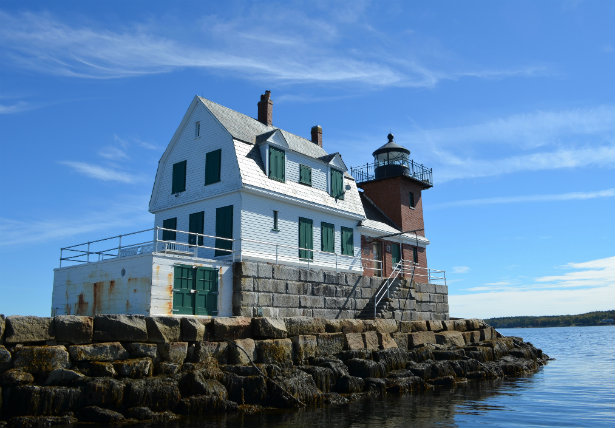 Enjoy all that Rockland has to offer. See some stunning views and enjoy a great walk as you visit the Rockland Breakwater Light. Then, check out some great art at the Farnsworth Art Museum. If you want a unique experience, head over to the Project Puffin Visitor Center where you can have some fun and learn about penguins all at the same time. Then, head to the Maine Lighthouse Museum to see some awesome history and explore the area. You can also take the kids to Coastal Children's Museum, or walk around at Harbor Park. If you feel like catching a movie, check out the Stand Theatre for a night in. Ready for a drink? Head over to Waterworks restaurant, Fog Bar & Café, or In Good Company. If you happen to be chartering a yacht in New England from August 3rd – August 7th, make sure to check out the Maine Lobster Festival. This festival is very famous and is very loved throughout Maine.
Boothbay Harbor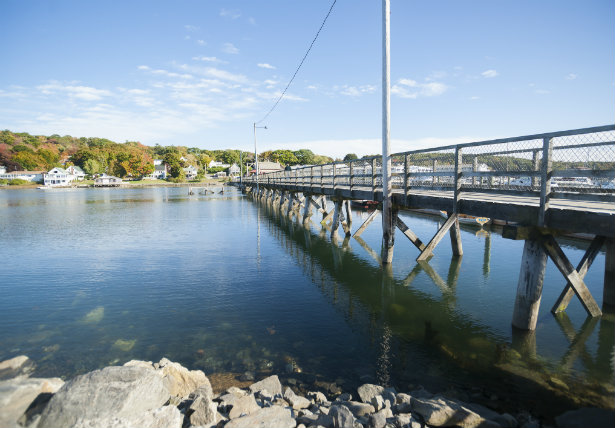 While in Boothbay Harbor, you must check out Cabbage Island. They have amazing clam bake that will simply make your mouth water. Make your way over to the Maine State Aquarium where you can learn about different sea life. Then, enjoy some entertainment at the Carousel Music Theater. Take a walk on the trails of the Boothbay Region Land Trust or go dolphin and whale watching with Cap'n Fish. You can also go kayaking or canoeing, visit Damariscove Island, or take a walk to Burnt Island Light Station. Enjoy a drink at McSeagulls waterfront bar and grille, or get a nice glass of wine at Boathouse Bistro Tapas bar. If you're in the mood for some live music and a great atmosphere check out Byrnes Irish Pub for a night of dancing. Boothbay Harbor actually has a festival every year, and this year its being held from September 2nd through September 11th. Enjoy live music, local food, lots of art, and even watch people run a half marathon!
Bath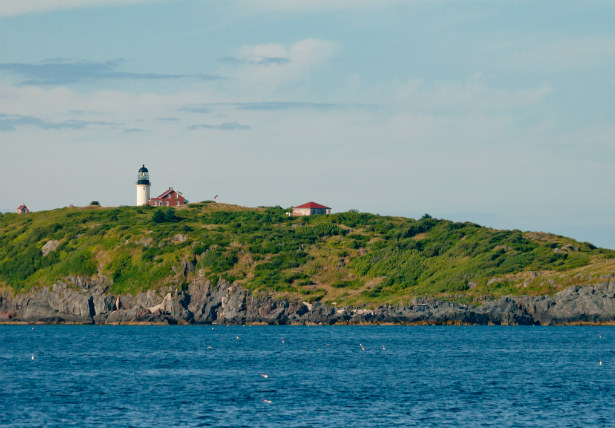 Bask in the history of Bath, Maine at the Maine Maritime Museum, where they have excellent exhibits. Save some time on your New England yacht charter itinerary to check out Seguin Island and enjoy a fun and educational walk up the lighthouse. Then, if you want to fit in with the locals, check out the farmers market for some good food and a great time. You can also check out the interesting Chocolate Church Arts Center, which is a great concert venue. If you want to experience the art of Maine, head over to the Markings Gallery or the Wet Island gallery. Byrnes Irish Pub is the way to go when you're visiting Bath, Maine. Enjoy great food, live music, and an awesome atmosphere. You can also head over to Front Street Public House for some delectable sandwiches and awesome drinks as well as Riverside Sports Bar to end the night. If you happen to be in Bath for the fourth of July, make sure to check out Bath Heritage Days, which is Maine's largest parade! This four-day festival is being held from July 1st through the 4th, so don't miss out!