Top 5 Things to do in Mallorca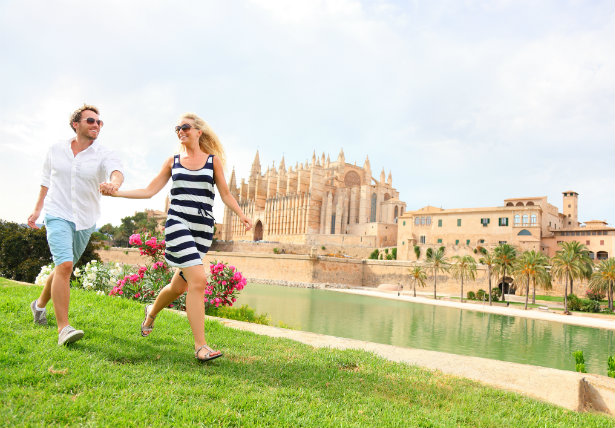 Top 5 Things to do in Mallorca
Mallorca, Spain is amazing and beautiful, with stunning scenery and engaging activities. It is the largest of the Balearic Islands, located in the Mediterranean. It's temperate year round, but especially lovely in the summer months. This is a definite must on your travel list, as there's so much to do. From discovering the lovely city of Palma to sunbathing at a beach club, one is never at a loss for activities while enjoying a Mallorca yacht charter!
Music Events and Concerts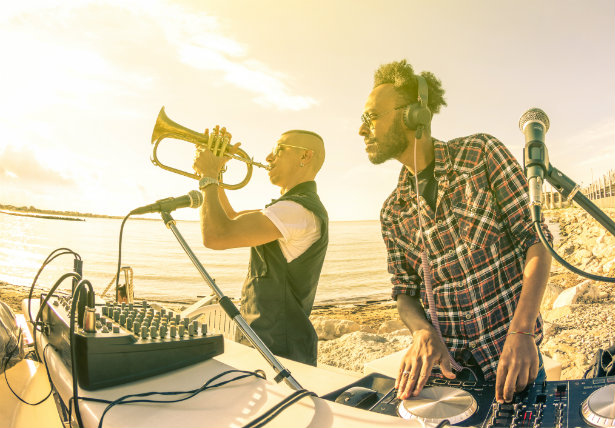 Concerts and theatre performances are plentiful in Mallorca! Live music events in open-air venues, international festivals featuring jazz, classical music, pop and rock and operas can all be found on the island. For someone who enjoys music, this is a dream come true! You can attend dinner featuring an amazing show or hit up a jazz club to hear impressive performances. Whatever your musical interest, you can find it in Mallorca.
Beach Clubs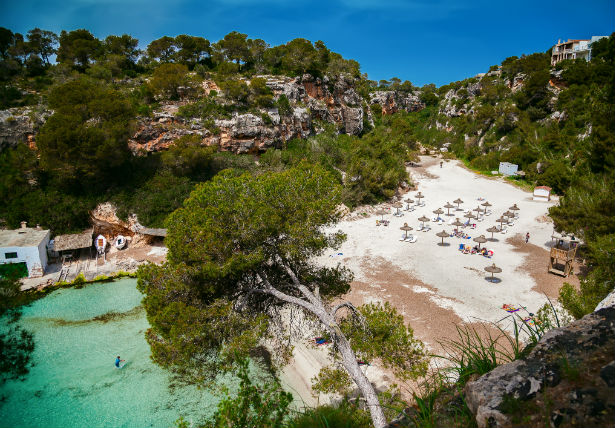 Yes, you read correctly! Clubs devoted to making your experience on the beach amazing. Chic surroundings, great restaurants and bars that make delicious cocktails! Relax on a chaise lounge and have a massage poolside or just listen to music and find your zen place. Some of the best beach clubs in Mallorca are Nassau Beach Club, which offers one-of-a-kind views of Palma cathedral and the harbor of Portixol, Las Terrazas in Illetes, which sits beside the Balneario beach and Le Pool at Melia de Mar. Located directly on the ocean, the five-star Melia de Mar Hotel pool is a great place for those looking to enjoy a peaceful day in the sun in a beautiful locale.
Driving the Tramuntana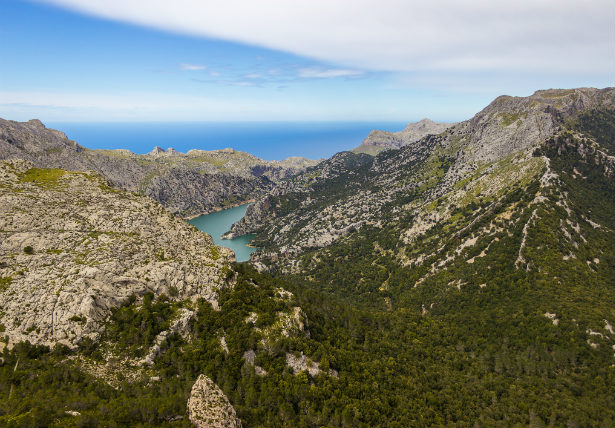 The Serra de Tramuntana is the backbone of Mallorca! This stunning mountain range offers picturesque views and is a UNESCO World Heritage Site, which means it's recognized as being a place of cultural or physical significance. The landscape includes agricultural terraces and inter-connected water works, including water mills and dry stone constructions and farms. Make a day of it and tour this impressive mountain range in style! Consider renting a glamorous car for your drive. You can find prestigious brands such as Aston Martin, Porsche, Lamborghini, BMW, Maserati and Mercedes at High Class Cars or consider a VW Camper Van, MGB Robin or Lotus 7 from Rent a Classic Mallorca. Be sure to take along your camera for amazing photos of the scenery (and you behind the wheel of a classic!).
Palma de Mallorca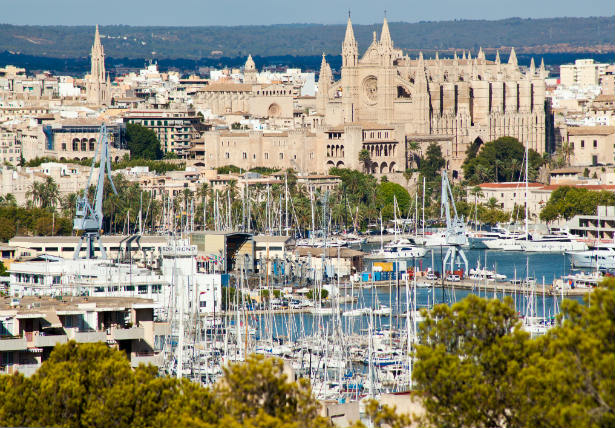 A visit to one of the most beautiful cities in the Mediterranean, Palma is a must to include on any Mallorca yacht charter itinerary. La Lonja and Old City, especially, are exciting to tour, exploring narrow streets on foot. Often referred to as "the pearl of the Mediterranean", Palma was established by the Romans on the remains of a Talaiotic settlement from the bronze age. Over the years it was under the rule of the Byzantines and the Moors, before being conquered in 1229 by James I of Aragon. In 1833, Palma became the capital of the Balearic Islands and in the years since has experienced economic growth, population increases and since the 1950's, a surge in tourism. It is one of the top tourism destinations in Spain, and millions visit each year. There is so much to see and do in the city, including visiting the awe-inspiring La Seu cathedral. One of Europe's tallest Gothic structures, it is situated above Parc de la Mar and makes a distinct impression upon all who arrive by sea. Referred to as the Cathedral of Light, there are 61 stained-glass windows including a central rose window that features the morning sun and floods the building in beautifully colored light. Located opposite La Seu is the Royal Palace of La Almudaina, designed from a mixture of Moorish and Gothic styles. The stone palace contains a central courtyard, Hall of Counils (decorated with tapestries and coats of arms), officers' mess, King's and Queen's rooms, chapel and Gothic hall. The palace is still used for official events involving dignitaries and members of the Spanish royal family.
Bellver Castle or "Castell de Bellver", a circular royal fortress, has also functioned as a summer residence and a prison. A distinct landmark in Palma, it lives up to its name with panoramic views from the top overlooking Palma and the surrounding pine forests. You can visit the museums and the prison, or take in a summer concert under the stars in the central courtyard. You'll also find the Es Baluard Museum of Modern and Contemporary Art in the old city walls, with views over the Paseo Maritimo. Home to a large collection of contemporary art, many of the artists exhibited are Mallorcan or have a relationship with the island. You can find both permanent and temporary exhibitions here and its' well worth a tour. If you're more interested in abstract art, visit the Pilar and Joan Miro Foundation on the west side of Palma. Once the home and studio of painter and sculptor Joan Miro, the property features a permanent exhibit of his more than 6,000 works and you'll find his sculptures throughout the grounds.
The Arab Baths, dating from the 10th to 12th centuries, are one of the few remaining examples of Arab architecture in Mallorca. Explore the bathing areas and spend time relaxing in the quiet gardens afterward, as visitors would have done in the past. When you leave the baths, explore La Lonja in Palma, an area of the city famous for its nightlife. Full of restaurants, bars, cafes and clubs, you'll find ways to entertain yourself for hours in this lively area of the city.
For the Wine Lovers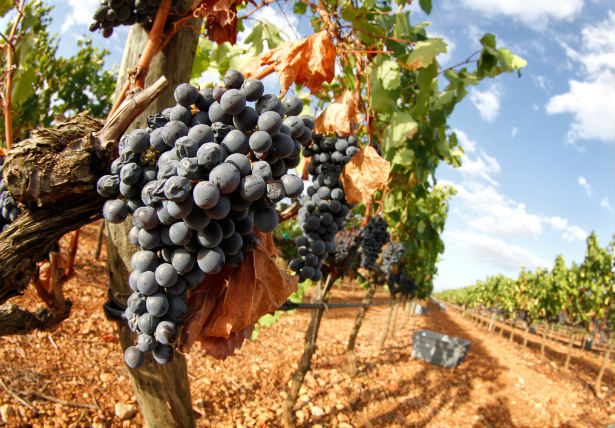 There are around 70 bodegas in Mallorca and in recent years many have opened for wine tours and tastings. Some of the best vineyards are located around the Binissalem DO region and encompass the towns of Santa Maria del Cami, Consell, Binissalem, Sencelles and Santa Eugenia.
As a unique excursion, definitely try to fit in a visit to one of the bodegas during your Mallorca yacht charter vacation. Consider a stop at Jose Luis Ferrer in Binissalem, a family run bodega renowned for quality wines, made from local Mantonegro, Callet and Moll grapes. Their Crianza 2011 won a gold medal at the 2014 Berliner Wein Trophy, silver at Vinalies (Paris) and at the Premium Select Wine Challenge. Established in 1968, Bodegas Antonio Nadal is another great place to stop, as they produce wines exclusively from grapes grown on their 27 hectares of vineyards. Vins Nadal, founded in 1932, is another lovely winery and is also located in Binissalem, which is considered Mallorca's wine capital. Vins Nadal produces Albaflor wines from Merlot, Cabernet and Syrah grapes. The business has been family owned since inception and hosts a summer concert series for visitors to enjoy. Other bodegas on the wine route include Bodega Biniagual, Tianna Negre, Macia Batle, Celler Sebastia Pastor, Jaume De Puntiro, Celler Ramanya, Vinya Taujana, Celler Can Ramis, Celler Ca Sa Padrina, Jaume Bennassar and Can Verdura Viticultors.
A Mallorca yacht charter delights with its abundancy of amazing sights and tastes, offering something for everyone. Whether going on a tour of wineries or traveling in style through the Serra de Tramuntana, it's a must visit destination when planning a yachting holiday in the Balearics. Spend the day at a beach club relaxing and being pampered, or tour cultural sights and museums and take in the depth of history in this beautiful locale. Whatever you decide, you can't go wrong when on a yacht charter in Mallorca!