Where to Find the Most Colorful Beaches in the World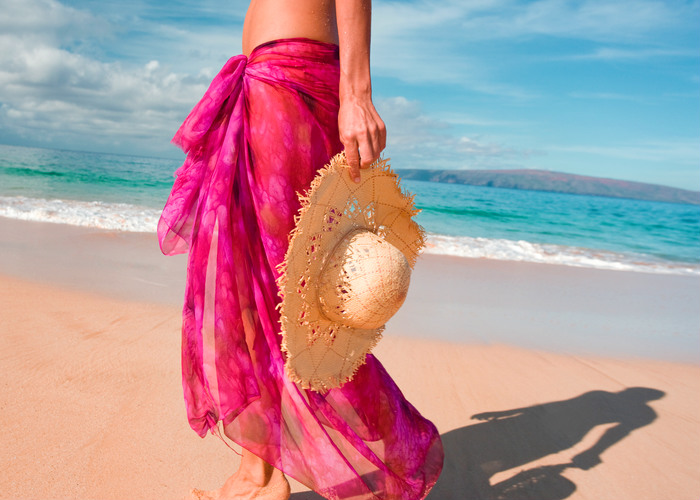 Where to Find the Most Colorful Beaches in the World
One of the most important features on any yacht charter destination is the beauty of its beaches. And while powdery white sand shores are the picture of paradise for many world travelers, what about red, pink, orange or even green? On your next charter getaway, keep things interesting with a trip to one of these fascinating destinations to check out their amazing colorful beaches! Don't forget your cameras because you'll want millions of photos of these picturesque beaches.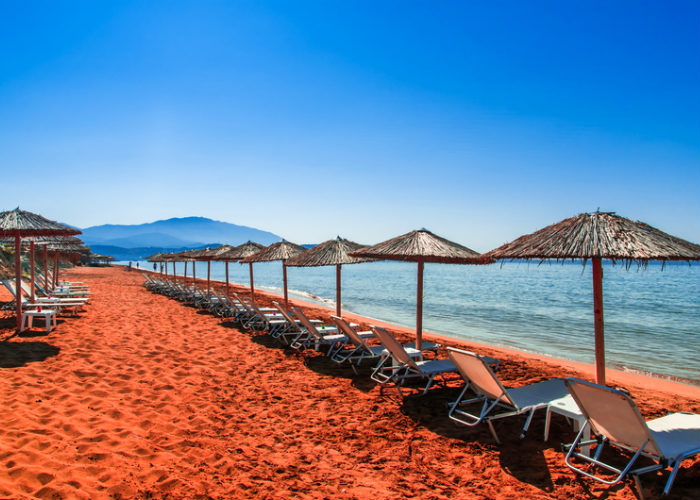 The Beach: Red Beach
Sand Shade: Red
Yacht Charter Destination: Santorini, Greece
This gorgeous red sand beach is one of the most famous and beautiful beaches of Santorini. It has a very unique landscape due to its red and black volcanic rock from the land surrounding the beach. These red and black volcanic rock pebbles are spread out all over the ground, which give the beach its color. The interesting thing about this beach is that it is also hot water, which makes it great for swimming during cold days.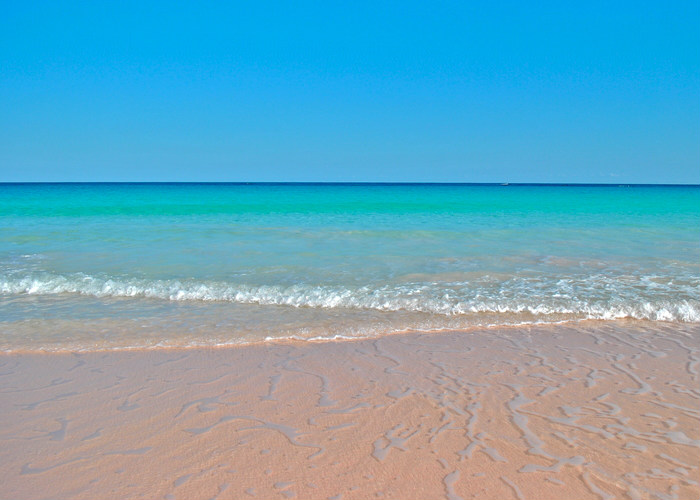 The Beach: Pink Sands
Sand Shade: Pink
Yacht Charter Destination: Harbour Island in the Bahamas
Harbour Island in the Bahamas is famous for their beautiful pink sand beach. This beach stretches about three miles on the Atlantic coast and has a very unique way of getting its color. The sand gets its gorgeous color from red shells of creatures called foraminifera, mixed with white coral. The two colors together form this stunning hue of pink causing the sand to give of this amazing look.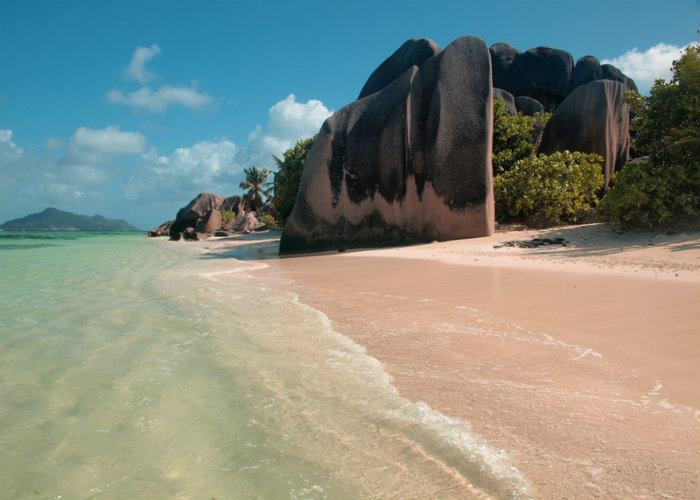 The Beach: Anse Source D'Argent
Sand Shade: Pink
Yacht Charter Destination: La Digue, Seychelles
This beautiful pink sand beach located in Seychelles is one of the most popular beaches in the area. It gets its color from the coastline, which is has a series of small crescent pink sands separated by gigantic and beautiful granite boulders. This beach will leave you speechless not only because of the color of its sand, but from the beauty of its natural weathering of rock formations.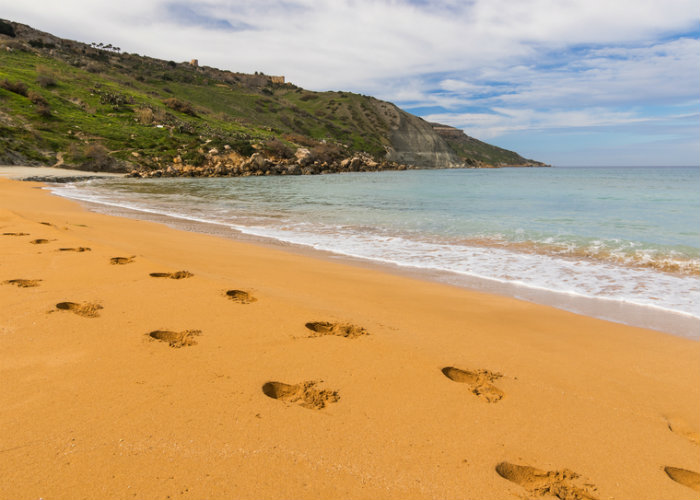 The Beach: Ramla Bay
Sand Shade: Orange
Yacht Charter Destination: Gozo, Malta
The beautiful beach of Ramla Bay in Malta actually has a very vivid orange color. Its vibrant color actually comes from the high iron content in the area. The beautiful contrast of the orange sand and blue sea will leave you staring in to the distance wishing you never had to leave this paradise!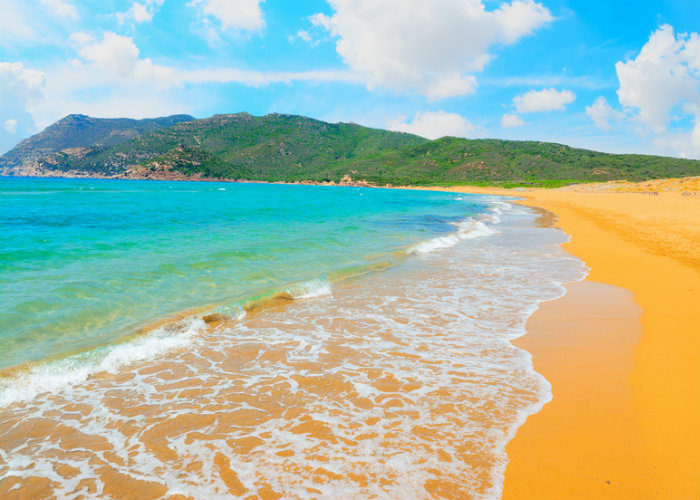 The Beach: Porto Ferro
Sand Shade: Orange
Yacht Charter Destination: Sardinia, Italy
The stunning orange sand of Porta Ferro will leave you absolutely breathless with one look. Its color comes from a mix of limestone, shells and volcanic deposits. Looking at this beautifully colored orange sand up against the light blue crystal waters of the ocean will leave you absolutely speechless. Don't forget your camera because this is one beach you will want to take endless pictures of.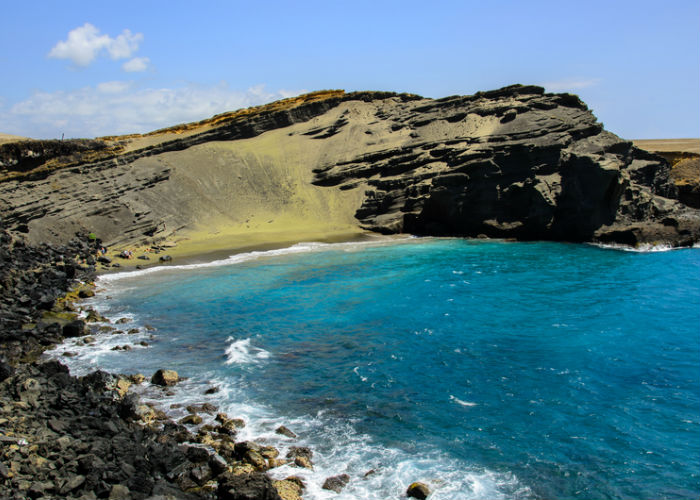 The Beach: Papakolea (Green Sand Beach)
Sand Shade: Green
Yacht Charter Destination: Big Island, Hawaii
Here's a colored beach we don't hear of too much: green. Although it may sound odd, this beach is one very beautiful sight. Its deep green colored sand may be dark, but it looks beautiful up against the clear waters of Hawaii. This sand gets its color from a mineral known as olivine, which was deposited onto the shores by a volcanic cone nearby. Being such a unique color, this beach gets tons of visitors. It's so beautiful that it will make your eyes truly see all of the colors of nature, from green to blue and all in between.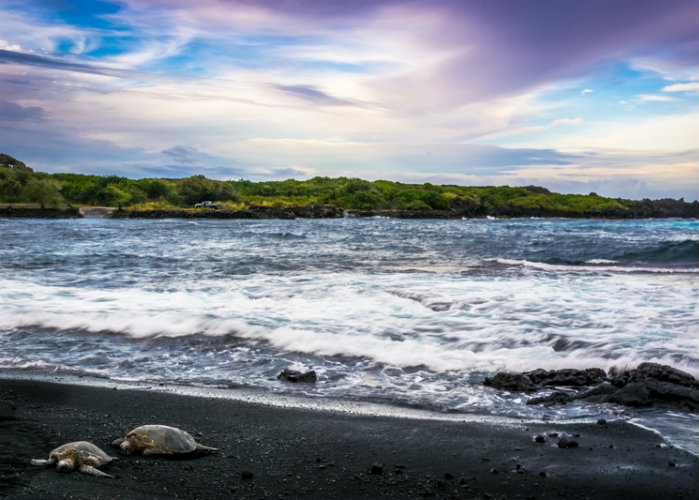 The Beach: Punalu'u Beach
Sand Shade: Black
Yacht Charter Destination: Big Island, Hawaii
This black sand beach, like most other black sand beaches, has a very interesting way of showing its color. Black, being a very uncommon color of sand, actually gets its color from lava. This beach actually formed when molten lava from two active volcanoes flowed into the water and broke into fragments that washed on to the shore, causing the sand to actually in fact, be black.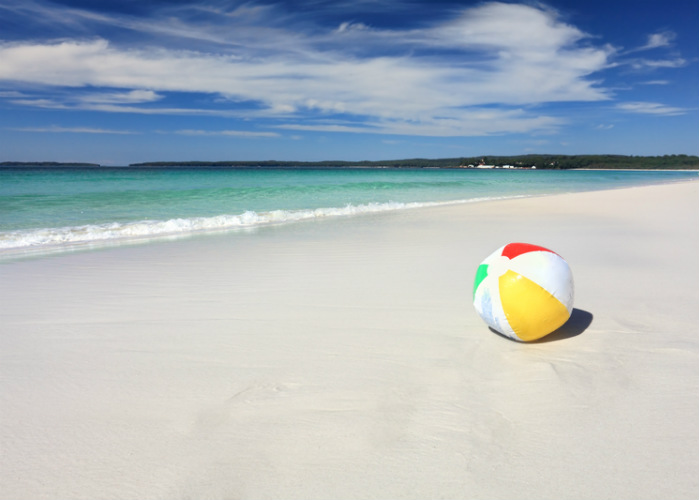 The Beach: Hyams Beach
Sand Shade: White
Yacht Charter Destination: New South Wales, Australia
While many places are known for having powdery white sand beaches, Hyams Beach in Australia takes the cake for whitest sand in the world. We know that it is not technically colored, but we had to add it to the list for its uniqueness. Believe it or not, they actually hold the Guinness World Record for whitest sand in the world. The sand is so white because of the fact that it actually has a lack of color in its shells. Just imagine yourself walking along the coastline of the whitest sand in the world, staring of into the bluest water. Priceless.