Go Wild – Top 5 Wildlife Yacht Charter Encounters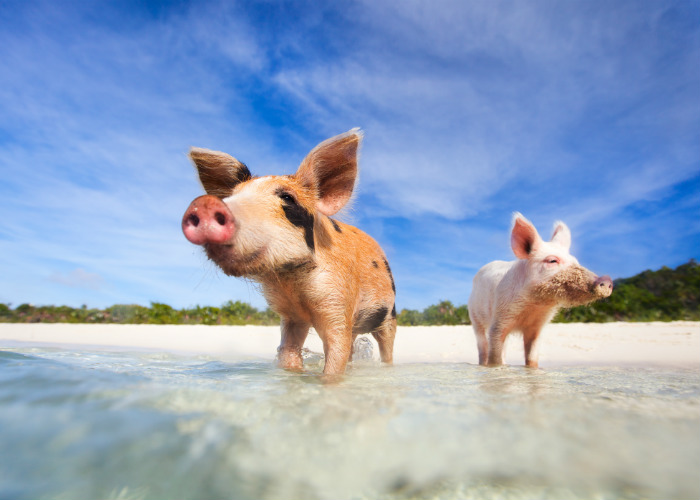 5 Incredible Animal Encounters to
Experience on Yacht Charter
Every vacation you take should have a unique experience that you will never forget. If you love animals and experiences of a lifetime, consider a detour from the typical holiday excursion with one of these five extraordinary up close and personal animal encounters on your next yacht charter holiday. While many people enjoy sightseeing or shopping, we think a little bit of adventure is good for the soul. Did you ever think you would have the opportunity to swim with millions of jellyfish? Or maybe experience what its like to swim with a 40 foot long fish? Well now you do. Visit these beautiful yacht charter destinations and go wild with all the wildlife around the areas.
Elephant Trekking in Thailand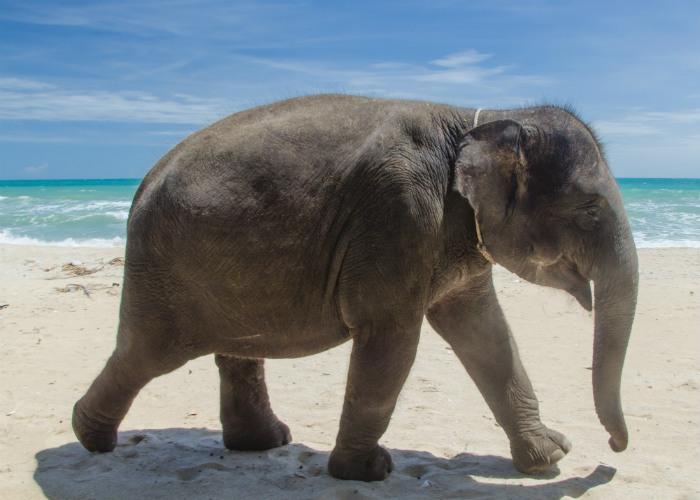 Elephant trekking is a once in a lifetime experience you do not want to miss out on while chartering a yacht in Thailand. Elephants are very special animals. They are extremely smart, friendly, and genuine creatures. Although they are big, they are very comforting to be around. Thailand is known for being able to ride and interact with elephants. You can interact with these amazing creatures at Blue Elephant Thailand and take one of their personal tours. Here you can get up close and personal with your elephant, ride around the beach, cuddle baby elephants, feel them, and even bathe with them in the river. This unique elephant village is located in the backside of the Doi Inthanon Mountain and it is one area you do not want to miss. If you're more conservative about the experience, you can go to other parks where you can be up close and personal with the elephants but not ride on them. A great place to experience this is Elephant Nature Park and Boon Lott's Elephant Sanctuary. At these places you cannot ride the elephants but you can embark on an up close and personal experience with them. At both of these parks, you can walk beside the elephants, play in the river with them, and even feed them if they're hungry. The owners of these parks are very protective of their elephants due to the fact that the population is decreasing rapidly. Although you can't ride the elephants here, being able to be up close and personal with an elephant is an experience you do not want to miss out on while chartering a yacht in Thailand.
Swimming with Whale Sharks in Mexico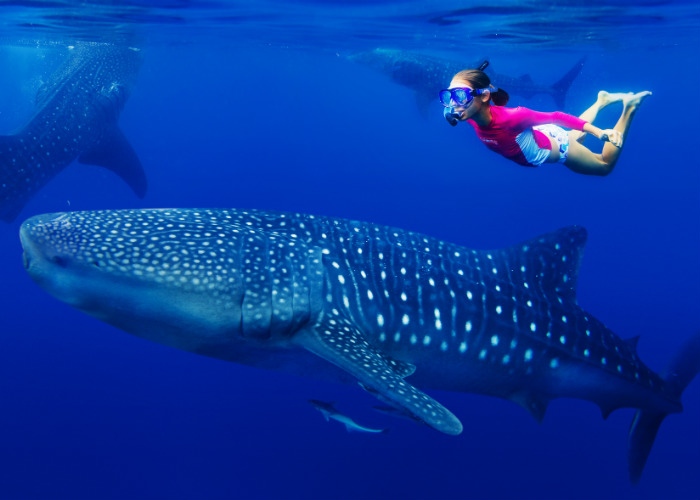 If you're looking for a big yacht charter experience, swimming with whale sharks is the one for you. These whale sharks may look dangerous and intimidating but they're actually known as the gentle giants. Many people have reported them as being playful with divers and snorkelers, with no harmful actions at all. At about 40 feet long and 15 tons, these are actually the world's largest fish. In fact, the name whale shark is quite deceiving, considering they are not whales or sharks. These large fish live between 60 and 150 years old, eating mostly krill, plankton, and algae. If you go off the tip of Mexico's island, about an hour long boat ride, you can take a tour and snorkel close enough to observe the beautiful patterns of this ginormous fish. This is an experience you cannot pass up while enjoying a yacht charter vacation in Mexico.
Swimming with Millions of Jellyfish in Palau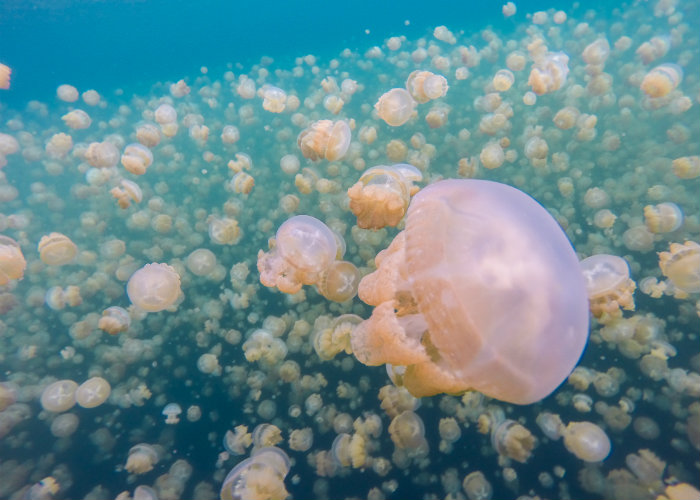 While swimming with millions of jellyfish may sound extremely painful and impossible, it's actually a reality at Jellyfish Lake in Palau. Jellyfish lake is one of 70 saltwater lakes that use to be connected to the ocean and no longer is attached. Jellyfish migrated towards these isolated lakes and got trapped after post-ice age. They do in fact have stingers on them, but they are so small that humans cannot feel them, which makes it the perfect destination for exploring. Swimming and snorkeling in the lake is permitted and it is a yacht charter experience of a lifetime. While most areas of the world have jellyfish, there are very few with non-stinging jellyfish. Jellyfish stings are very painful, so to have the opportunity to swim with millions of them is an opportunity that you do not want to pass up. Many people who have experienced Jellyfish Lake have claimed that it was scary at first but ended up being the most amazing experience of their lives.
Swimming Pigs in the Bahamas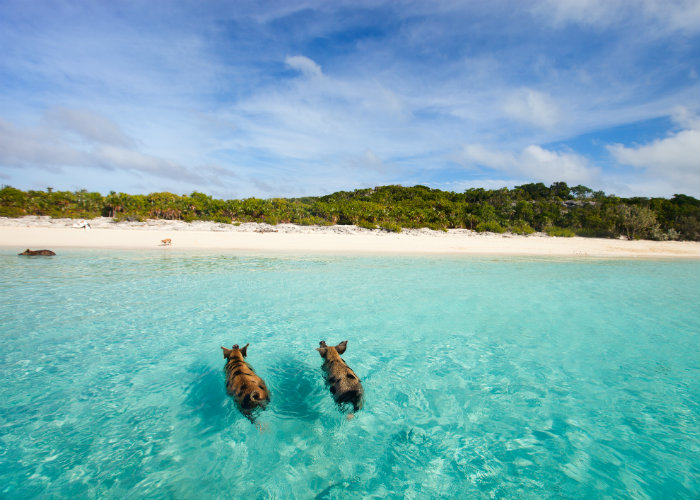 People always say, when pigs fly, but what about when pigs swim? Embark on a journey filled with precious little pigs swimming around the beautiful Exuma Cays in the Bahamas. These happy pigs love swimming around the island and getting fed by all the travelers who come to visit. They also love laying in the sun and running around the sandy beaches. These pigs are actually very friendly and will come right up to you and greet you, especially if you have scraps of food. No one is positive exactly how the pigs got on the island, but many people believe that sailors brought them over, hoping to cook them for dinner, and ended up shipwrecked. Now the pigs have taken over the island and loving every second of it. This destination has become very popular with Bahamas yacht charter guests and it just keeps getting more and more attention.
Horseback Riding in the Caribbean Sea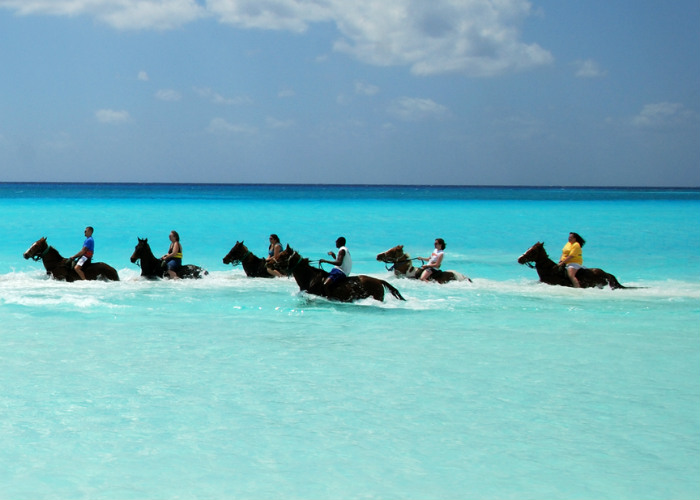 Horseback riding on the beach has become a very popular activity for travelers enjoying a Caribbean yacht charter getaway. When people think of horses they think of a large majestic animal with so much power, yet these horses just want to swim around in the water and have some fun. While many horseback riding experiences are along a dirt trail, this one is especially unique due to the location of the trail: the ocean. Riding through the turquoise seas on this beautiful animal is the perfect way to experience this destination. Wear your bathing suit for this magical journey because you will be getting wet. Horses actually love being in the water so they will be having just as much fun as you are. If you ride with Equus Rides, you will ride down St. Croix's north shore and stop at the hilltop sugar mill to see beautiful views of the ocean. There are many different places in the Caribbean that offer horseback riding, depending on what you are looking for and where you are staying. This adventure is one you do not want to miss out on.