Where Would You Go?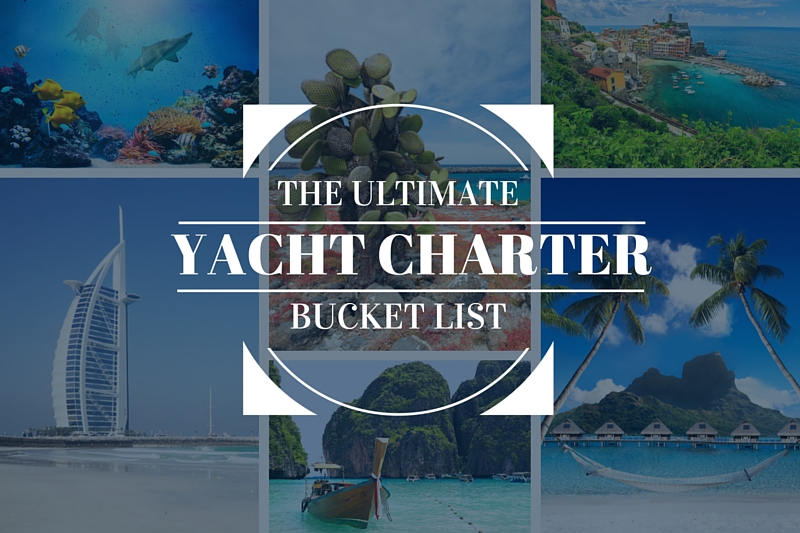 The Ultimate Yacht Charter Bucket List
If You Could Go Anywhere, Where Would it Be?
When it comes to traveling the world, the best way to do it is by yacht. There are so many places to see and explore, sometimes its hard to pick just one. Everyone has different places on their bucket list, but we've come up with the ultimate yacht charter bucket list.
Bora Bora Yacht Charter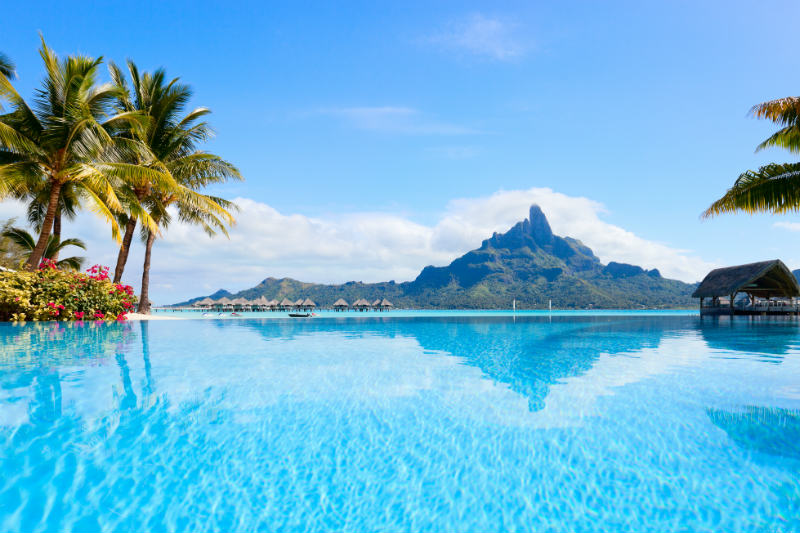 When it comes to beautiful scenery and a picture perfect view, Bora Bora is the place to be. With its crystal blue waters and stunning landscapes, Bora Bora comes in first on our bucket list destinations. The main thing you're going to want to do when chartering a yacht in Bora Bora is sight see. There is so much to see here so don't forget to bring your camera. A great place to visit is Mount Otemanu. Here you can experience a breathtaking view of Bora Bora and all it has to offer. You can also visit the Bora Bora Lagoonarium for a relaxing day, go scuba diving and snorkeling in the reefs, or take a trip to go dolphin and whale watching. If you want to get up close and personal with the reefs, you can take a journey on the Aqua Safari or take an aquabike adventure. You can also get a great view of the island while parasailing, or enjoy a glass bottom boat tour so you don't have to get wet. If you want to get out of the water for a bit, you can explore the Art du Pacific, enjoy a factory tour, or take a ride in a Jeep Safari. If you're looking for dinner, you can relish in the delectable cuisine at the Maikai restaurant or grab a drink at Bloody Mary's Bar.
Ko Phi Phi, Thailand Yacht Charter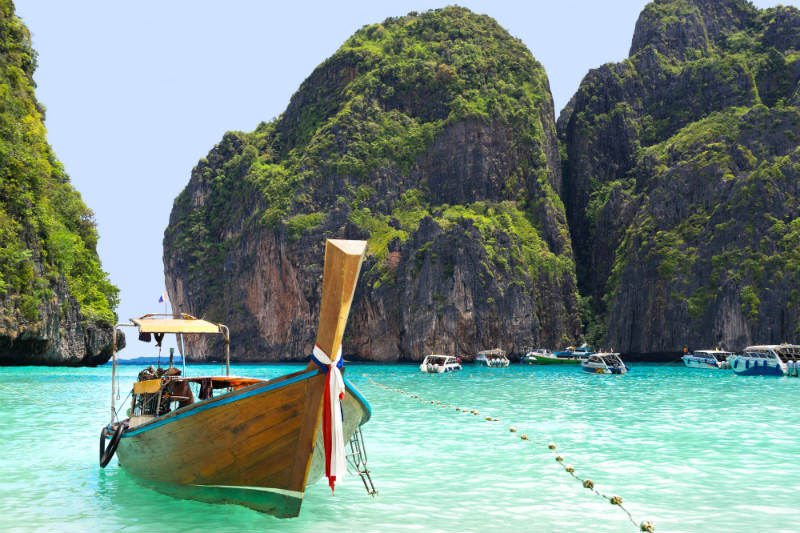 Get ready for a yacht charter vacation of a lifetime in the island of Ko Phi Phi. Go for a hike up the Ko Phi Phi viewpoint and make your way to see the beautiful views that lie ahead. Many people say it's a long hike but worth it for the breathtaking sights. You can also visit the beautiful Ko Phi Phi Le, which is known for its crystal waters and picture perfect scenery. Hang out on the beach there, or visit Bamboo Island, Maya Bay, Laem Tong Bay, or Loh Moo Dee Beach. If you want a unique beach experience, head over to Monkey Beach where the beach is filled with entertaining monkeys running around all over the place. Be careful though, they like to steal food! Speaking of food, there are so many amazing restaurants in Ko Phi Phi. If you're looking for a fun atmosphere, you can dine in at the Oasis Bar and Restaurant, Grand PP Arcade, Mango Garden, or Blue Lagune. If you want some great dessert, you have to check out Aroy Kaffeine; you won't regret it. When it comes to partying, Ko Phi Phi is where the party's always happening. There are a variety of beach bars that you'll definitely want to go to, including Slinky beach Bar, Sunflower Beach Bar, and Carlitos Beach Bar. If you're looking for some nightlife off the beach, head over to Basil Bistro, Reggae Bar, Deco Bar, or Ibiza Beach Club.
DUBAI YACHT CHARTER
Dubai is one of the most talked about places to go on vacation. Imagine being able to go here on a luxury charter yacht! There are endless things to do in Dubai and you don't want to miss out. Enjoy some afternoon tea and a delectable lunch at the Burj Al Arab, which was once the tallest building in Dubai. If you're ready for some fun in the sun, head over to one of Dubai's many waterparks for an adventure. You can go explore the Aquaventure Waterpark, Wild Wadi Water Park, or Dubai Aquariam and Underwater Zoo. If you're looking to get into the action, head over to Dolphin Bay, go for a fishing tour, or learn to ski at Ski Dubai. Watch the sunset at the Burj Khalifa, which is Dubai's famous 160-story skyscraper. Then, visit the musically orchestrated Dubai Fountains, which offer a free show between the hours of 6:00 PM and 11:00 PM. This display is definitely one for the books. After a fun filled day, you're going to want to eat some classic Dubai cuisine. The food in Dubai is so diverse and there are so many places to eat at. Some of the best restaurants include, Somersets, Al Sarab Rooftop Lounge, Chutneys, Armani, or Long Yin. When it comes to partying, Dubai knows how to do it right. Visit Above, a nightclub in Downtown Dubai where the drinks are strong, the music is relaxing, and the views of the Burj Khalifa are stunning. If you're in the mood to listen to some hip-hop music, check out A Club Dubai, where you can run into a bunch of celebrities at their celebrity booth. You can also check out one of Dubai's many beach clubs, such as Eden, where they have beachfront bungalows and international music acts almost every night.
Galapagos Yacht Charter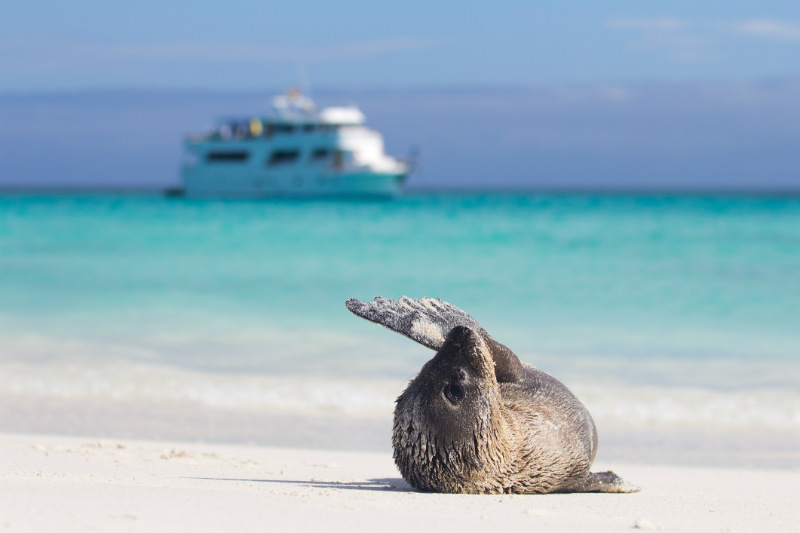 Don't forget sunscreen while visiting these islands on your bucket list yacht charter! Most of your adventures will be outside exploring the beautiful waters and views of the Galapagos Islands. Visit the picturesque Galapagos Beach at Tortuga Bay, unwind on Puerto Chino Beach, take a tour at Los Tuneles, go snorkeling around Kicker Rock, or watch the Giant Tortoises migrate around Reserva El Chato. You can also go snorkeling and swimming around Las Grietas, walk amongst the mangroves at Concha de Perla, or enjoy the wildlife at Las Tintoreras. If you want some unique sights to see, visit Verro Brujo where you can observe the sea lion colonies, stop at the Lava Tunnel for a striking view, or swim with the turtles at Playa de los Alemanes. When it comes to eating in the Galapagos, you'll definitely want to check out the Galapagos Deli, La Garrapata, and IslaGrill. You will want to take advantage of the day activities in these little islands because there isn't much to do at night. There are only two nightclubs in the Galapagos, Salsa and Vodka, and Limon Y Café. With all the sun you'll be soaking up here though, you might just be too tired to even make it out.
Great Barrier Reef, Australia Yacht Charter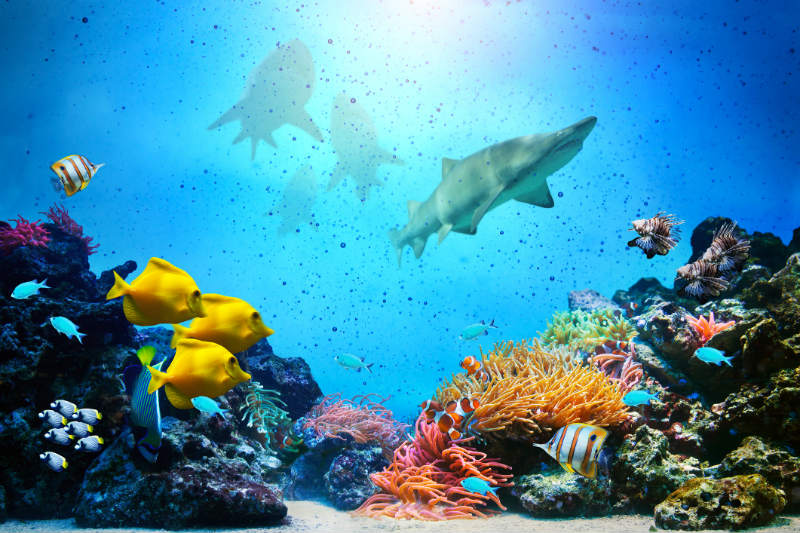 When it comes to the Great Barrier Reef the main thing you have to do is snorkeling and scuba diving. There are a variety of places where you can get gear and advice on what the best places to scuba dive are. You can go to TUSA Dive, Reef Experience, Passions and Paradise Reef Tour, Explore Group, or ABC Scuba Diving. You can also check out the many waters of the Great Barrier Reefs, including Whitehaven Beach where you can soak up some sun, the Hill Inlet where you can see a stunning view of the waters, or Lake McKenzie where you can swim in the crystal waters. You can also go on a variety of nature and wildlife tours, interact with crocodiles at Harleys Crocodile Adventures, or go on a sightseeing tour. If you want to become one with nature, we would definitely recommend going to the Cairns Botanical Gardens for a beautiful walk among the trees. If you start getting hungry, check out the Gelocchio for some incredible gelato, or go to Walters lounge for some amazing food. Nightlife in the Great Barrier Reef is definitely something you do not want to miss out on. Grab a cocktail at the One Tree Hill Sunset Cocktails, travel with the Ultimate Party Bus, gamble away at the Reef casino, enjoy some drinks at the Iron Bar, or wind down for the night at the Lightbox Espresso Wine Bar.
Cinque Terre Yacht Charter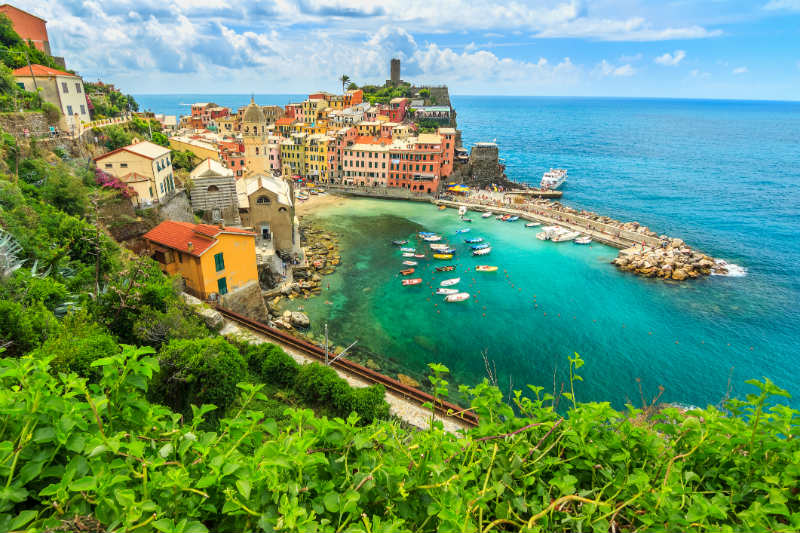 When chartering a yacht in Cinque Terre, you must visit the quaint little town of Vernazza for some striking nature views and hiking trails. Cinque Terre is known for its hiking trails and the views that come along with it. Hike up the beautiful Monterosso al Mare, the Cinque Terre Trails, or the Scalinata Lardarina. If you're in the mood for a unique experience, check out the Cinque Terre Walk and Drink, where you can learn all about the family owned winery and vineyards. You can also visit the cute little castle known as Castello Doria, the unusual II Gigante, or the Parco Nazionale Cinque Terre. Nothing says Italy like a glass of wine, so grab some drinks and food at one of the many restaurants offered here in Cinque Terre, including the Vertical Bar Roimaggiore, Enoteca de Eliseo, Da Eraldo, or Nessun Dorma Cinque Terre. Finish your night off relaxing with the locals and enjoying some live music at Cantina dello Zip Bramante, or check out the impressive list of wines offered at Pie' de Ma' Wine Bar. You can also head over to the many pubs located around Via Roma, or make your way to the beach to see if there's any parties going on.